Google Expeditions takes classes on a Cardboard fieldtrip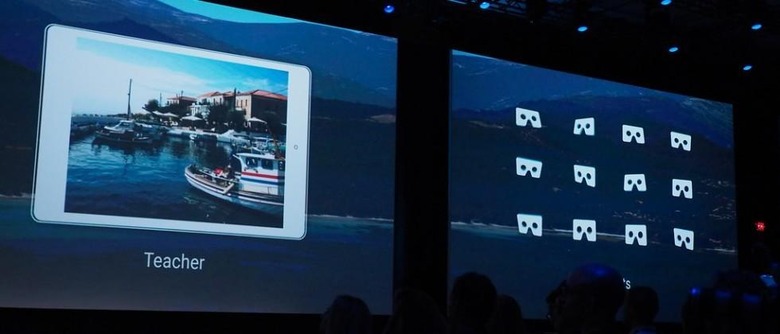 Google is taking Cardboard into classrooms, with a new Google Expeditions pack containing everything a teacher needs for their class to go on a virtual reality fieldtrip. Taking advantage of the affordable VR viewer that folds up around a regular smartphone but turns it into a 3D eyepiece, Expeditions will feature content from high-profile providers like the Palace of Versailles.
Ease of use is at the forefront – after all, having to set up twenty or so Cardboard headsets while a class full of impatient kids are waiting probably isn't going to work.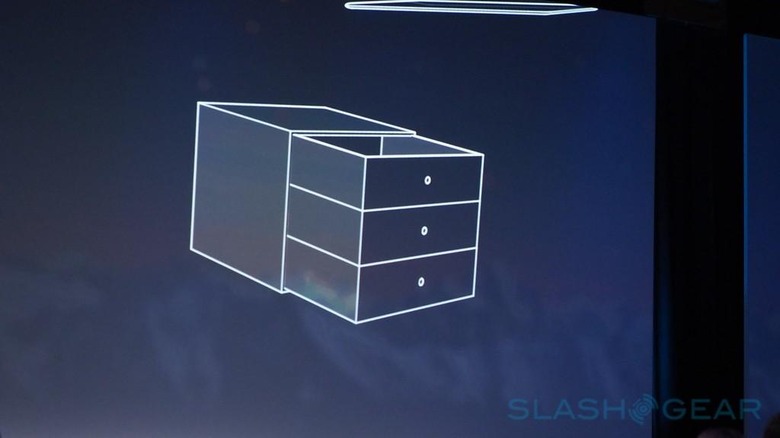 Instead, Google will deliver not only all the Carboard units and accompanying phones, but a teacher tablet used to control the overall fieldtrip. Each phone is synchronized with that tablet, so that the teacher can start or pause a virtual outing simultaneously.
Google also announced a new version of Cardboard at I/O 2015, suitable for larger phones with screens up to 6-inches. It also has redesigned controls, and folds up in a more straightforward way.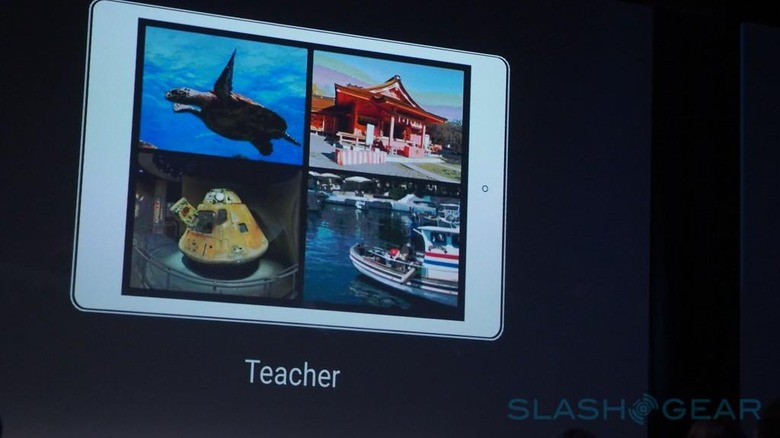 Google's partners include organizations like the American Museum of Natural History, and kids will be able to go on group trips down to the bottom of the ocean, to wonders of the world such as the pyramids in Egypt, and in fact anywhere content providers can cook up footage for.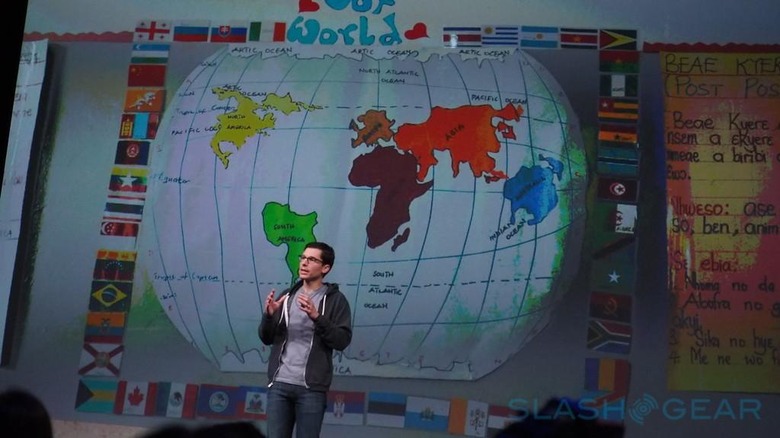 Exactly how much all this will cost is unclear: after all, you're looking at a fair number of Android smartphones, not to mention the tablet. Google hasn't given availability details, though we'd imagine they'll follow on in due course.