Google Cardboard 2 is made for iPhone, and everyone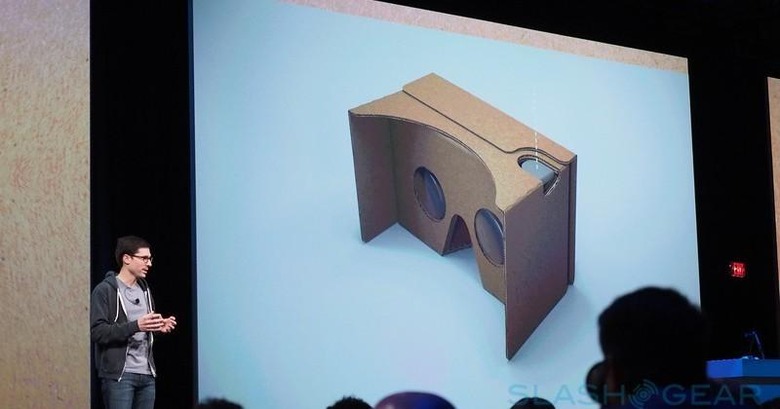 Google reveals their second virtual reality headset for phones, a larger Google Cardboard. Clay Bavor of Google Cardboard spoke up today at Google I/O about the starting run of the company's virtual reality efforts. The second Google Cardboard unit will have a button instead of a magnetic washer mechanism, and it'll be large enough to support 6-inch display-toting smartphones. This release will include a Cardboard SDK – developer kit for creative types to get ready for the oncoming wave of Virtual Reality apps.
This Cardboard SDK will include iOS support – so Cardboard is officially part of the iOS VR-sphere as well. Cardboard for iPhone is now a thing.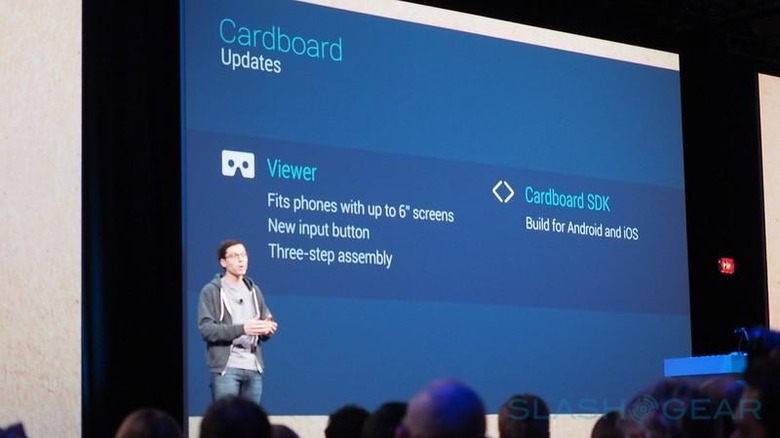 While the original version needed the Android magnet button sort of switch deal, this version will work fine with iPhone's build. This version will be the universal VR headset for all sorts of phones.
For everybody.
Will you be able to get one? More than likely!
Google will be distributing Cardboard 2 through many of the same channels Cardboard 1 was delivered – and that means lots of freeness, and 3rd-party builds for sale as well.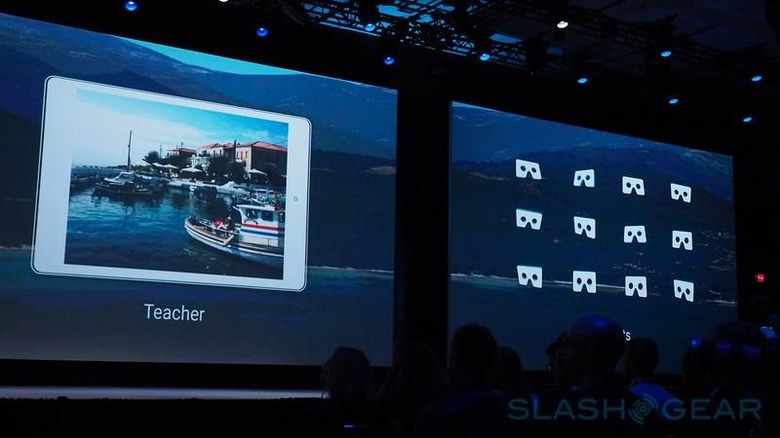 Google also introduced Expeditions, a way to get Google Cardboard to teachers in classrooms that want to take Virtual Reality field trips. Stick around our Virtual Reality tag hub and Cardboard tag hub for more on Google's efforts in VR!