Google Daydream View Worldwide Release Detailed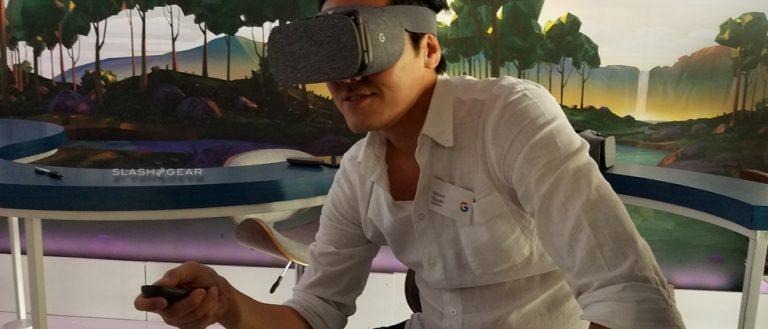 This morning Google revealed the pricing and release date of their first non-cardboard VR headset, Daydream View. This accessory works with any Daydream-ready smartphone – first Google Pixel and Pixel XL. It'll be available starting on the 10th of November, 2016, both online and at several retailers around the world.
When I say around the world, I mean inside five countries. That's not exactly around the entire world, but it is more expansive than some VR headset launches, that's for certain. This headset will be in the United States, the United Kingdom, Canada, Germany, and Australia at launch.
SEE: Road to the next Nexus: Daydream, Tango, Valve
Inside the United States, the Google Daydream View will be available in Best Buy stores and at Verizon retail stores. It'll also be available online through the Google Store. In Canada, this headset will be available from Best Buy, Telus, Rogers, and Bell.
In Germany there'll only be one place to buy this headset in-person: that's Deutsche Telekom. Users in the UK will need to head to EE or Carphone Warehouse, while Australian users will see the accessory at Telstra and JB Hi-Fi. At this time the carriers with this headset will have fewer than three smartphones able to make use of it.
Included in the Daydream collection thus far are three smartphones. One is the ZTE Axon 7, the first Android device not made by Google but WITH Daydream support. Also in this Daydream-ready smartphone collection are both the Google Pixel and the Pixel XL.
Users inside the United States will find the Google Daydream View available for $79 USD. Inside Canada the price for the Daydream View will be $99 CAD, while the UK pricing will come up to £69 GBP. We'll have our own views on the Daydream View coming for you here on SlashGear very soon – stay tuned!