Google Chrome OS update hits Cr-48 with trackpad, 3G & other fixes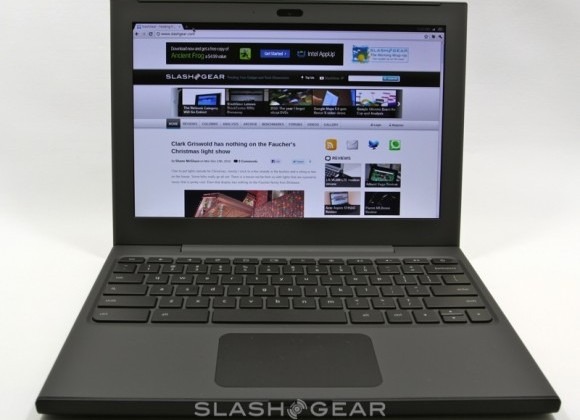 Google has pushed out a Chrome OS update for users of the Google Cr-48 notebook, bringing with it multiple fixes and tweaks including addressing common complaints about the trackpad. The update also includes power optimizations, potentially improving the Cr-48's already impressive battery life.
We reviewed the Cr-48 back in December, finding a notebook with plenty of promise but falling short of the functionality that even browser-centric users are reliant on. Chrome OS' premise is that mainstream users can do most of their work using cloud-based storage and apps.
However, the occasionally sluggish performance and underwhelming graphics of the Cr-48 soured first impressions. Google has apparently addressed some of these things in this new update; the full list is below:
3G modem activation fixes
3G connection to the carrier fixes
Wi-Fi connectivity/Out of the Box fixes
New trackpad and sensitivity setting adjusted
Auto update engine and debugging improvements
Power optimizations
GTalk video/chat optimizations
Audio CPU utilization improvements
Improved on screen indicators: brightness, network status, update icon
[via TechCrunch]