Google just said goodbye to old Jelly Bean Androids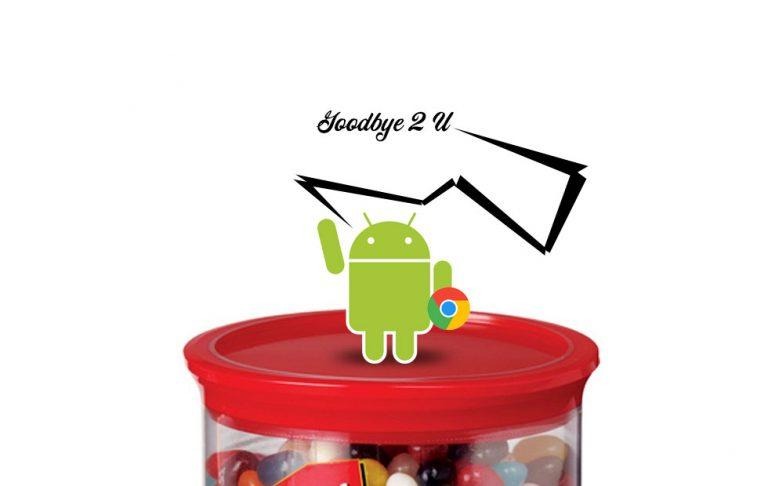 Google's Chrome app is one of the most popular web browsers in the world – especially on mobile devices. Whenever the app has an update, we draw closer to a time at which older devices will no longer be supported. Today is one of those days. The latest version of the Chrome web browser app for Android removes support for Android 4.1-4.3 Jelly Bean.
At the latest update (according to a recent commit via XDA) Chrome will no longer support any version of Android below KitKat. That's Android 4.4, and the 5th-largest population of Android user behind Oreo, Nougat, Marshmallow, and Lollipop. If you purchased an Android phone in the last several years, you'll still be safe for a significant amount of time.
The most recent Android distribution numbers showed that Gingerbread and Ice Cream Sandwich were nearly gone beyond reasonable measure. Jelly Bean was at a measly 3.5-percent, but still accountable. UPDATE: If you take a peek at the Distribution Dashboard for Android right now, you'll find Jelly Bean at 3.2%. That information comes from a 7-day period of data collection ending on September 28th, 2018.
As of May of 2017, Google suggested there were 2-billion devices running Android around the world. Since then, a Newzoo report said Android was up to 2.3-billion smartphones in use in November of 2017. Doing a very, very safe assumption that Google is up to 2.5-billion by now, that's around 80-million people. That many people will have to start using Firefox... or Opera... or something even more savage!
That's assuming those people actually care to update their apps to the latest version available. If they're still on Jelly Bean here in 2018, chances are pretty good they're not interested in updating their smartphone in any way at all, anyway.
If you're one of the last remaining people on earth to have Jelly Bean Android on your smartphone and want to continue to use Chrome, you'll have to do so at your own risk. Using old versions of apps when new versions are available – in most cases – means you're not getting the latest in new security fixes and prevention measures, in addition to new features. So be safe out there!