Google Cardboard art show turns platform into canvas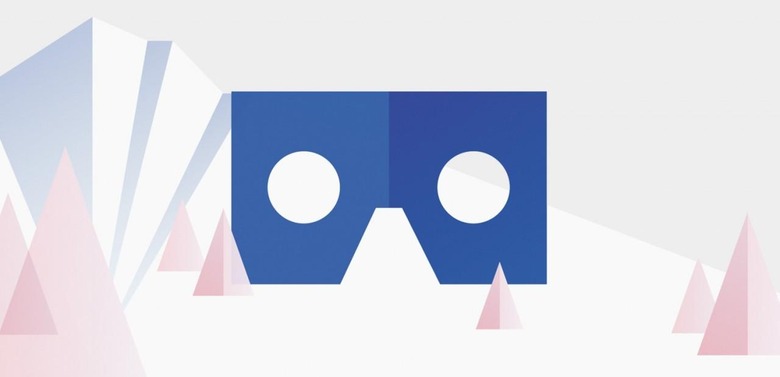 Not only does Google Cardboard provide a platform for Android smartphones to enter virtual reality, they're a fabulous platform for art as well. Using the original Google Cardboard unit as canvas, artists from across the country were asked to design, modify, and decorate. The "Dreams Incarnated" show took place on April 1st (no jokes, no pranks) at SERVICE in Portland Oregon. These viewfinders will be put up for sale on the 2nd of April to raise cash for the nonprofit known as p:ear.
The Portland-based nonprofit known as p:ear uses education, art, and play to build positive relationships with homeless and transitional youth. Hundreds of young people ages 15 to 24 are helped by p:ear programs every year.
Dreams Incarnated creatives include p:ear youth as well as internationally recognized artists.
Here you'll see two examples of Google Cardboard art that show the wide variety of styles and approaches present amongst this group. We'll expect an even wider variety of plays on form in Google Cardboard art shows of the future!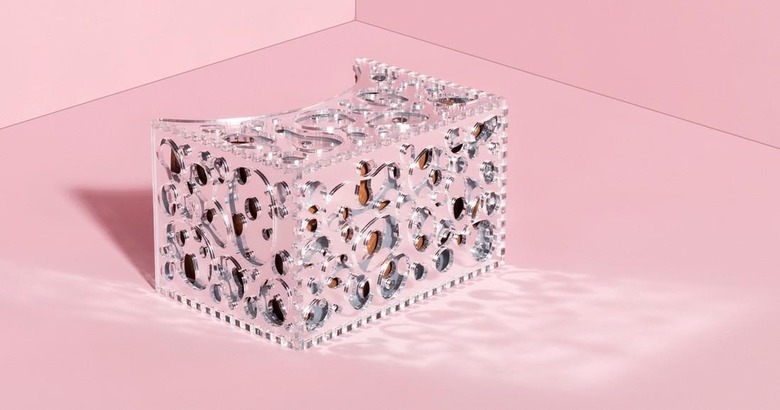 Above you'll find a glass piece by Justin Morris called "Wet Dreams." Below you'll find an unnamed piece spotted with dobs of paint by an unnamed p:ear youth.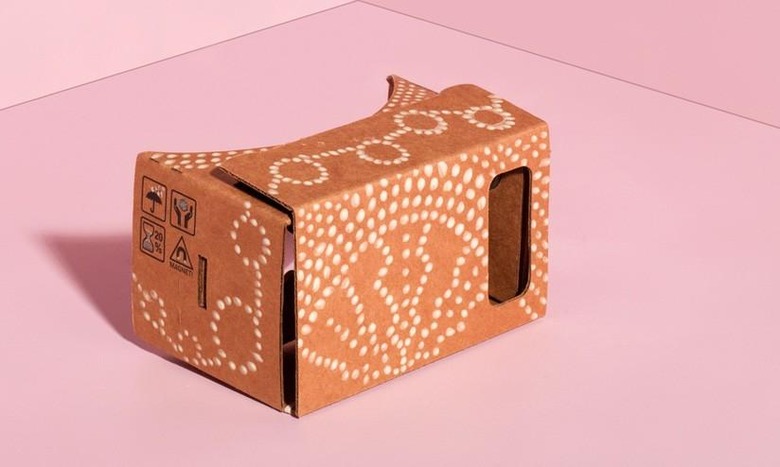 This show was produced and sponsored by the digital creative agency Instrument and hosted at SERVICE. Ellumiglow, SERVICE, and The ReBuilding Center also gave time and donated to make this show happen.
Says Cecilia Doan from Instrument, "My company Instrument, an independent digital creative agency wanted to help p:ear and we found the perfect connection between our digital/tech world and p:ear's mission to give exposure and positive experiences to youth—particularly those who hope to transition out of homelessness.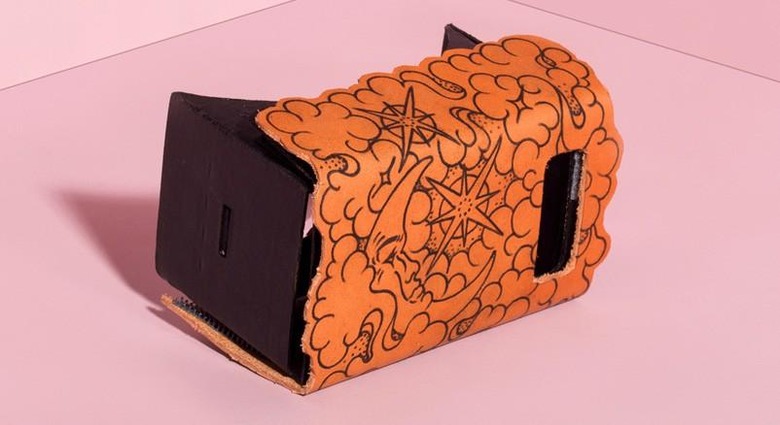 Above: Olivia Britz-Wheat from Fortune Tattoo describes this piece as a "Tattooed leather celestial dreamscape scene. The place I hope to find myself at night when my head hits the pillow."
Below: Made by Jarrett Reynolds, this is the one Google Cardboard art piece in the show with additional electronics under the hood. Using 3D-printed filament, RGB LEDs, a micro controller, and an accelerometer, this unit changes color as your head moves through 3D space.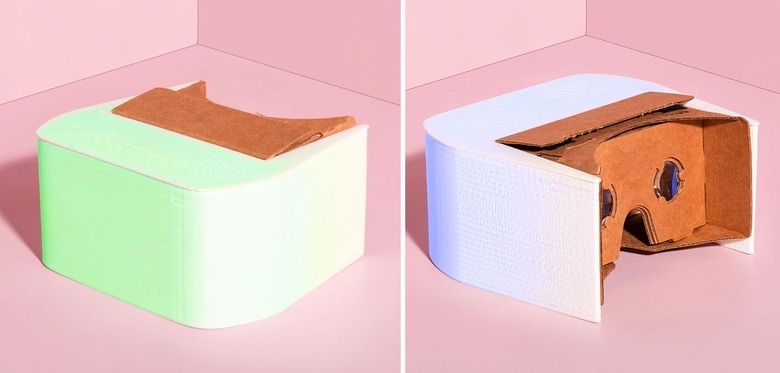 "By calling it Dreams Incarnated," said Doan, "we want the youth find inspiration from this show to make their hopes and dreams a reality. Handing over money would be easy, but we chose to make it valuable and memorable for everyone involved and really put our hearts into it."
"SERVICE, the event space where we are hosting the event helped build the displays for the show and we also got support from Ellumiglow for lighting and The Rebuilding Center. It's a community effort."
Creatives in this show include the following artists, designers, and just plain awesome individuals:
• Bakers Son
• Jon Contino
• Hannah Chloe
• Lee Tron 444
• Olivia Obritz
• Whoopi
• Audrey Davis
• Craig Wheat
• Gavin Potenza
• Cameron Stewart
• Osmose
• David Wien
• Kiriko
• Kristin Reiter
• Natalie Woo
• Adam R Garcia
• Hoang Nguyen
• Jarrett Reynolds
• Tina Le
• Amy Ruppel
• Toby Grubb
• Kelly Purkey
• Justin Morris
• Anh Nguyen
• Jason Sturgill
• Aaron Rayburn
Below you'll see the entire collection of Google Cardboard art pieces by all of the artists listed above, as well as contributions from p.ear youth.
Again, this show takes place at SERVICE at 2319 NE Glisan St on April 1st from 6-9PM.
UPDATE: The Dreams Incarnated show has been converted to the Dreams Incarnated art store which you can now find through Dreams Incarnated dot com.
Stick around for more Google Cardboard and virtual reality action as we continue to dive into the VR-friendly universe!