Google buys Titan Aerospace solar drone startup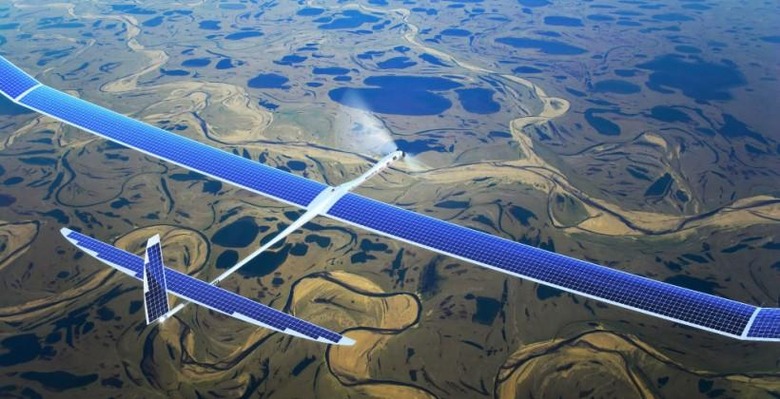 Google has acquired drone maker Titan Aerospace, the autonomous solar-powered flying vehicle company believed to be next in Facebook's sights, in a move it says will help Project Loon in bringing internet to developing markets. The deal sees Google snatch Titan Aerospace out from under Facebook's nose, after the social network had said earlier in the year that it was in talks around a potential acquisition.
Facebook eventually bought a different drone specialist, Ascenta, to work on its ongoing project. The Titan team, meanwhile, will be working for Google, it's been confirmed, though in the same New Mexico location and under the same CEO.
Titan's drone technology already supports delivering wireless internet access to people and businesses below. Two models are currently in development, each with wings encrusted with solar panels that charge onboard batteries so that they can remain aloft for weeks.
An initial launch was expected in 2015, offering as much as 1 Gbps download rates. Whether that will change with Google at the helm remains to be seen.
Project Loon is Google's existing scheme to use high-altitude balloons to coast the airstream and beam internet access down as they go. Although the project was met with doubt when Google first announced it, earlier this month the company announced that Project Loon balloons had already circumnavigated the globe.
The Titan tech may also be combined with earlier Google buy Makani, a company developing high-efficiency wind turbines.
These are the drones that Google just bought
"It's still early days," a Google spokesperson conceded of the drone technology, "but atmospheric satellites could help bring internet access to millions of people, and help solve other problems, including disaster relief and environmental damage like deforestation."
Financial terms of the deal have not been announced, though rumors back around the time of the Facebook talks with Titan suggested a ballpart of around $60m.
VIA WSJ