Google Bakes Hotpot Into Search In Push For NFC Adoption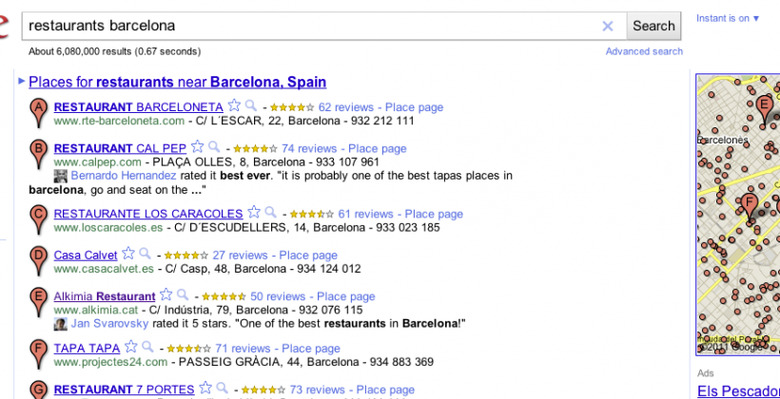 Google is broadening support for its Hotpot recommendations system, adding 38 new languages – including French, German and Chinese – and adding search results for the crowd-sourced review system to Google.com. The news is important since Google plans to tie Hotpot in with its Android NFC drive; Hotpot window stickers – currently seeing a trial roll-out – already work with the NFC reader on the Nexus S.
Video demo after the cut
It will take some time for that to build up any sort of momentum, but Google isn't letting the content side of Hotpot sit until manufacturers wake up to NFC. Hotpot results – which can be left at google.com/hotpot or via the Android widget or iPhone app – will now show up for restaurant, store and other search queries on the Google homepage.