Google Assistant Interpreter Mode released for your phone today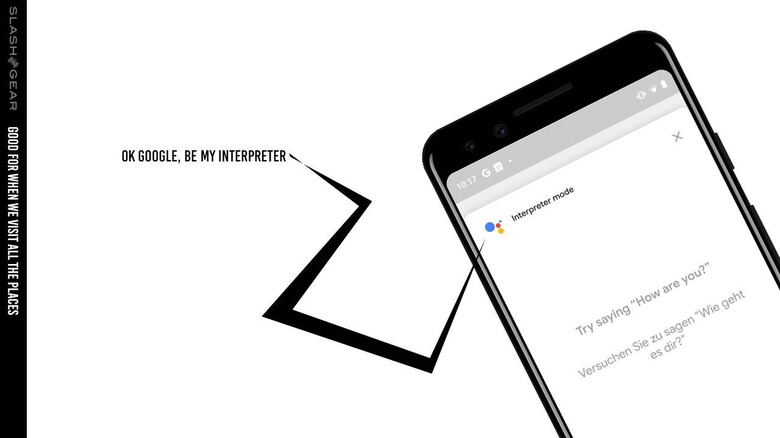 Live voice translation was activated for your phone today via Google's own Google Assistant in Interpreter Mode. This system was first revealed in its current form back in January of 2019, where it appeared prepared for Google Home speakers and Smart Displays. This is what Google calls their "real-time translation feature" for Google Assistant, new in this iteration, but a long-time-percolating in the Google apps ecosystem.
If you're an avid watcher of the the 3-season comedic travel television masterpiece Travel Man, you'll know that the Google Translate app has been translating live audio for years. As comedian and prime Gadget Man Richard Ayoade showed, Google's live translation system always worked just... flawlessly.
The latest iteration of this thing from Google does a bit better by integrating the whole process within the larger Google Assistant experience. Or so we've been led to expect.
If you look to the first release about Google Assistant Interpreter Mode, you'll see how similar the original reveal was to the first release for smartphones this week. It was February of 2019 when the feature was first released to smart speakers of several sorts.
Say OK Google...
• Be my Italian interpreter.
• Help me speak Spanish.
• Interpret from Polish to Dutch.
• Chinese interpreter.
• Turn on interpreter mode.
To get Google Assistant Interpreter Mode for your Apple-made phone or tablet right now, you'll need to either download or update your Google Assistant app for iOS for your iPhone or iPad. If you have an Android device, you might already have access to this feature as of this week. Just open your Google Search app or just say "Hey Google, by my Spanish translator" or "Hey Google, help me speak German" and you'll be off to the races!
NOTE: If you initiate the translation feature using a command above, and Google says you'll need to download Google Translate, you don't yet have access to the full Google Assistant Interpreter Mode. Google's suggested the feature was rolling out to all phones with access to Google Assistant as of December 12, 2019, but we'll see!