Google Assistant gets Android app deep-links for slicker AI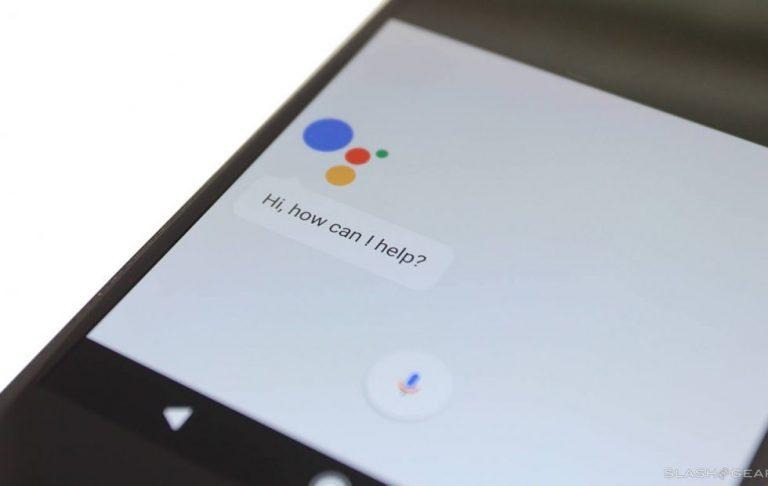 Google already revealed it has big plans for the Google Assistant, and now we're seeing how the AI will make Android apps and services even more streamlined – even if you don't want to talk to it. The search giant announced last week that it was pushing the Assistant's global availability, with the goal of more than 30 languages being supported by the end of the year. However, it also promised a more integrated experience thanks to deals with device-makers and carriers.
Now, it's the turn of third-party app makers to get in on the integration action. To do that, Google is opening up Actions to app developers, allowing them to deep-link into their software from Actions in the Assistant.
As an example, Google highlights SpotHero, a parking app that can find nearby empty spaces, valet parking options, or lots. SpotHero already supported Assistant conversations – you could say, for instance, "Ask SpotHero to find parking for me" or "Ask SpotHero to buy parking" – across Android phones, Chromebooks, Google Home, and more. Now, though, it can deep link from the Assistant conversation to a specific point in the app.
So, by hitting the "View Full Parking Pass" button within the SpotHero conversation, you're taken not only to the app but to the specific pass being discussed. In the process, it further blurs the lines between Assistant functionality and standalone apps. Google says the new Action deep-linking will roll out over the next few weeks.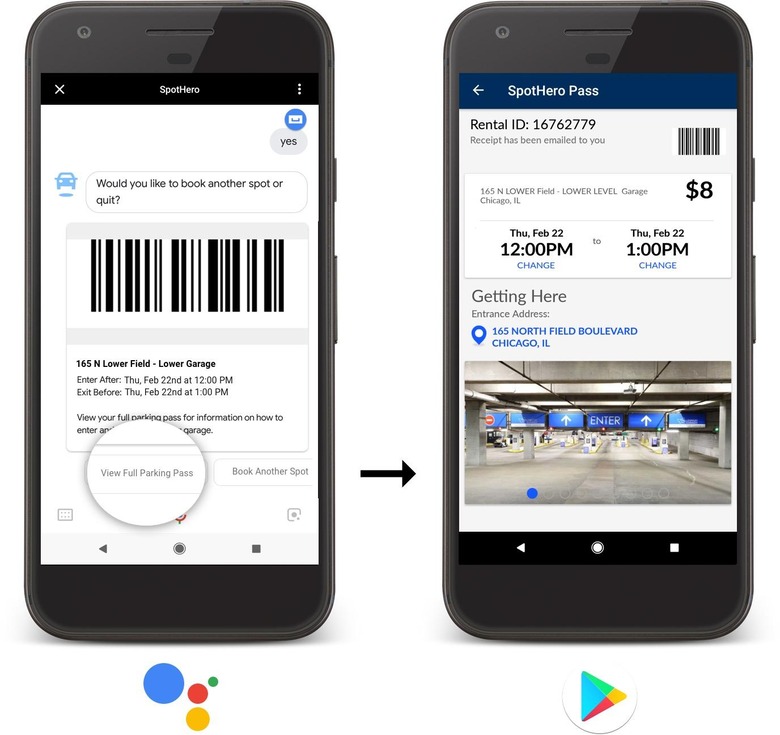 Meanwhile, there's also a new tool for the Google Assistant to figure out location in conversations. A new "askForPlace" conversation helper grabs the user's location from Google Maps – with permission first, of course – and then compares that with points of interest. In Google's example, a ride-sharing app could use the new API to work out whereabouts a specific point of interest a user wanted to go would be. "The user is still speaking with Uber, but the Assistant handled all user inputs on the back end until a drop-off location was resolved," Google explains.
Finally, for those who are more familiar with using the Assistant, Google is cutting out some of the repetitive introduction. People who regularly use Actions in apps will start to see less preamble, based on the idea that they probably already know what they're looking for. Actions now support seven new languages, too – Hindi, Thai, Indonesian, Danish, Norwegian, Swedish, and Dutch – taking the total to sixteen.