Google Assistant coming to Android Marshmallow and Nougat phones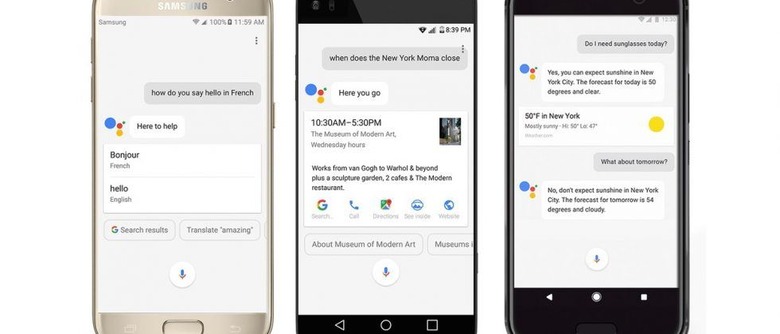 Good news for Android users who don't own the new Google Pixel smartphone: the voice-powered Google Assistant is finally on its way to more Android devices, specifically those running Android 6.0 Marshmallow and 7.0 Nougat. Before now, the only way to try out the AI assistant was to own a Pixel, a Google Home connected speaker, or use the feature within Google's Allo messaging app.
Google says that starting this week it will begin rolling out an over-the-air update to Google Play Services on Android Marshmallow and Nougat phones. This will add Google Assistant to devices that have at least 1.5GB of RAM and a 720p display.
There's no way to know exactly when the update will hit your phone, but Google says the rollout will begin with English users in the US, followed by English users in Australia, Canada and the UK, and then on to German speakers in Germany. More languages will be supported throughout the year.
Along with this news, it was revealed that the just-announced LG G6 will be the first third-party Android phone to ship with Google Assistant installed. It probably won't be long before other device begin launching with the feature out-of-the-box, but then again, with the update on the way, a lot more users will have access without the need to buy a brand new phone.
SOURCE Google