Google is launching a new Android Assistant App Directory, aiming to make Google Assistant-compatible apps easier to find as well as allow users to more seamlessly integrate their favorite apps with the AI. The new directory will serve as a highlight to the conversational services which use chat rather than traditional UIs, with Google telling I/O 2017 attendees that it believes this will significantly boost discoverability. However, it'll also allow those already taking advantage of the Assistant to streamline interactions with their most commonly-used services.
The Assistant App Directory will give each app a page, just as each app in the Google Play store has. However, curious users will be able to try that app, directly from that directory page. If they like it, they'll be able to go on and install it.
Each directory page is shareable, and there's extensive search built in too. In fact, the Assistant can now make suggestions for its own extensions, as well as other apps. You can ask for automotive apps and get curated suggestions, for instance.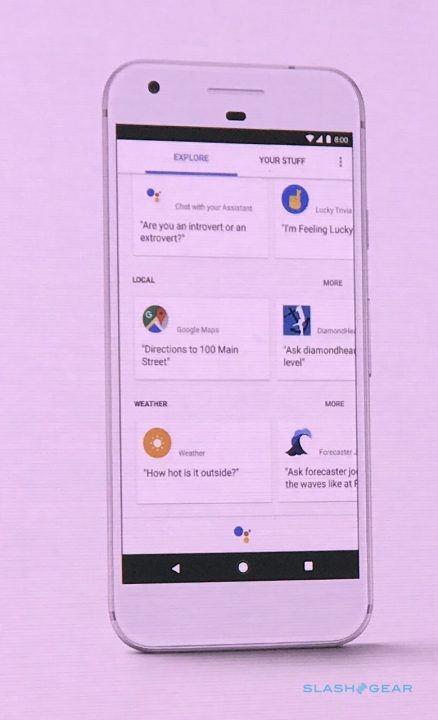 What might it more useful, however, is the ability to flag which are your most frequently-used Assistant services. By linking them in the directory, the Assistant will be able to automatically figure out which service you want to use when you make a specific request. On-stage, a surfing app was marked as a favorite, so that when you want to find out what the conditions will be in the morning you don't need to specify the app to query, you only have to say "Ok Google, is the surf up?"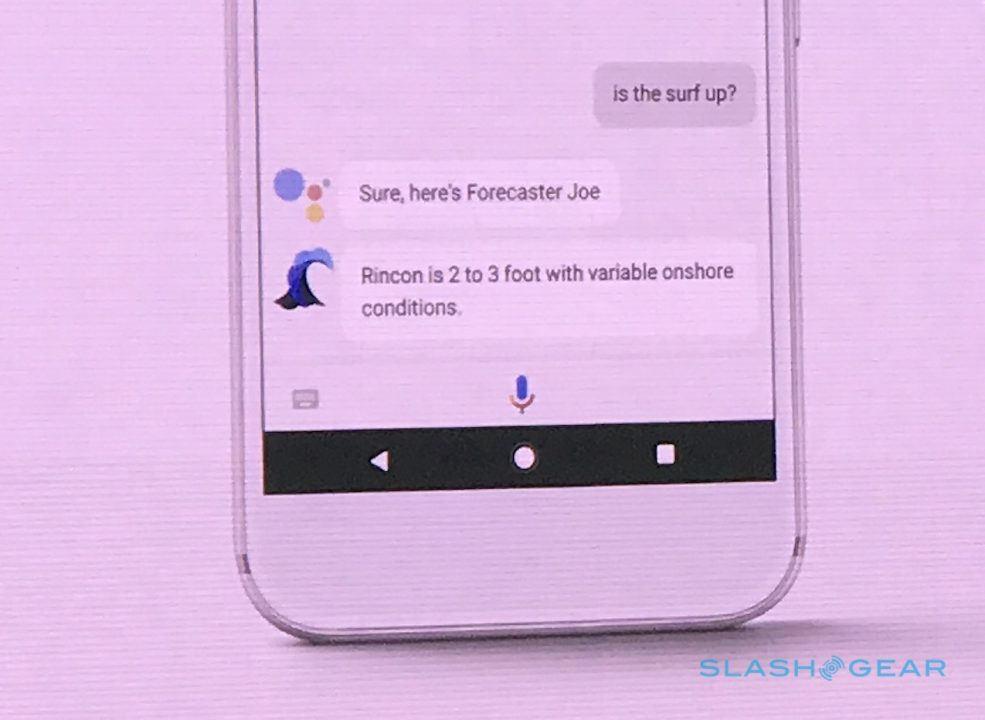 Mastering app discovery has proved one of the more challenging aspects of modern development for Android and iOS. While the huge numbers of users of both OSes has provided a significant audience for developers to target, actually getting their software to stand out amid the crowd has proved to be a growing issue. Both the iOS App Store and Android's Google Play store have been criticized for making "discoverability" a struggle.
With the rise of conversational apps – something Google is only going to push further as Google Home and the Assistant's integration in general builds momentum – it seems the software giant is hoping to get that process right from the outset. After all, Google is upfront with its plan to get the Assistant on as many devices as possible, including a new app released for iPhone today.