Google App APK download one step away from "On Tap"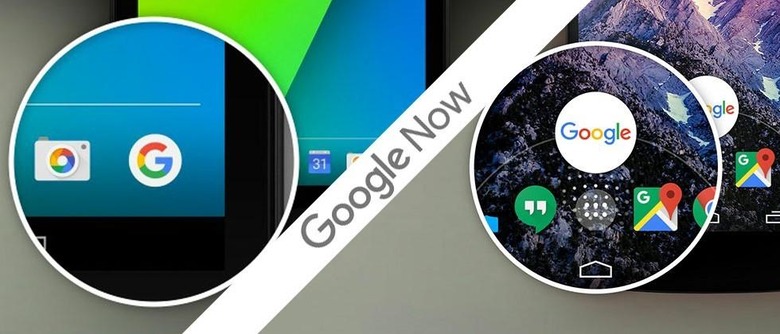 This week the folks at Google have released Google App v5.3, a version made to NEARLY bring Google Now On Tap to Nexus devices. Of course you'll need to have a Developer Preview build ready to go, and you'll need to be on Developer Preview M 3, but once you are, there's a bit of treasure to (almost) be found. This update also brings on the full Marshmallow user interface aesthetic to the Google Now launcher.
While earlier today at Android Police it was discovered that Google Now On Tap was working, not long after the discovery, the plug was pulled. Google has now stopped users from accessing the On Tap functionality for the time being.
For more information on "On Tap", you'll want to head back to our first Google Now On Tap feature from Google I/O 2015. Also see this On Tap demo provided not long after the original note at Google's dev conference.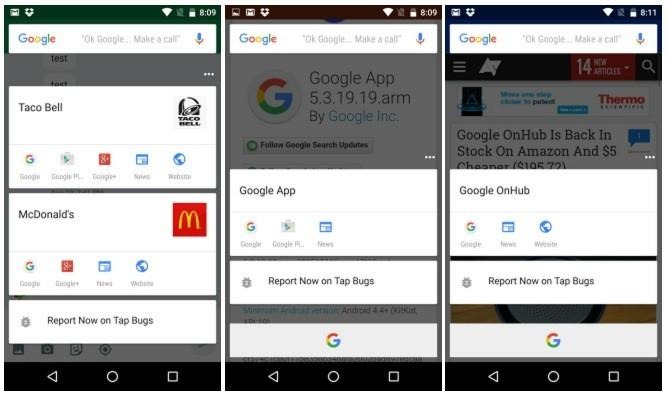 As you'll see in the images provided by Ryan Whitman at Android Police above, the short time the Google Now On Tap functionality did work, it wasn't fully complete.
We'll expect a full update to Google Now On Tap next time around.
Give it a few weeks.
This update also has a number of bug fixes and will turn your app drawer into a vertically scrolling futuristic oddity. Make sure you understand that before you dive in.
To attain this update, you'll want to head to the APK Mirror website and download away. Again, you'll have to be on a device with Android Developer Preview M 3 before you begin – AND remember that any side-loading you do here is your own responsibility, not the responsibility of SlashGear or any of its affiliates.