Google Now On Tap works with all Android apps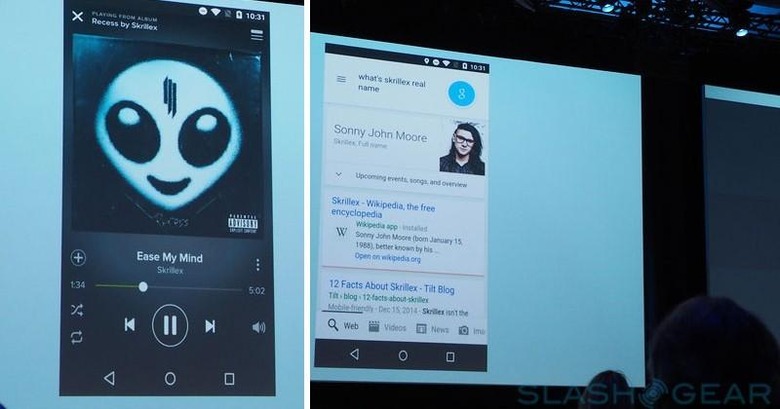 Aparna Chennapragada speaks on how Google Now will be given a giant feature update in coming weeks. Speaking at Google's developer conference Google I/O 2015, Chennapragada let it be known that Google Now would continue to focus on Context, Answers, and Actions. Google Now will be given new abilities in the immediate future like "Gas Stations Near You" or the location of your choice. But it won't all be done inside Google Now – "In a mobile world you get things done with apps."
Google Now will be getting a new feature by the name of "Now on Tap." This feature's name plays on the idea that you're tapping items on your mobile device all the time – and it's now.
Giving you a list of groceries that you'll need to grab because they're gone or expired.
Ordering an Über. (though that's not strictly new)
Playing Pandora music.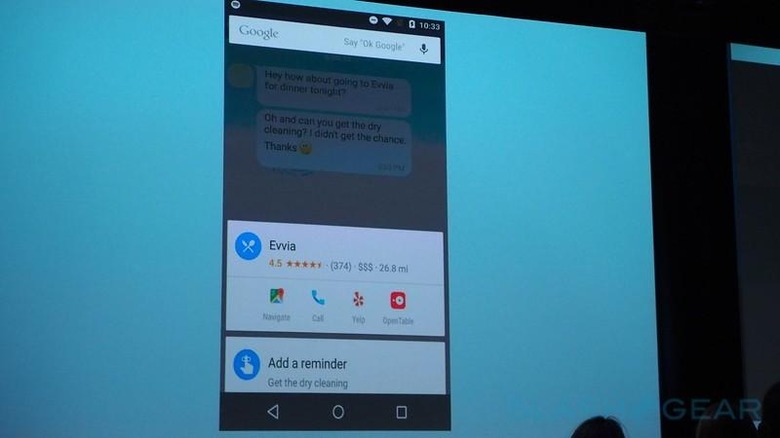 Now Google Now will be jumping inside other apps, as well. Spotify for example.
Inside Spotify, if you're listening to a track by a DJ, you'll be able to ask something to the effect of "what's his real name?"
And Google will know what you're talking about – inside an app, not just a Google search.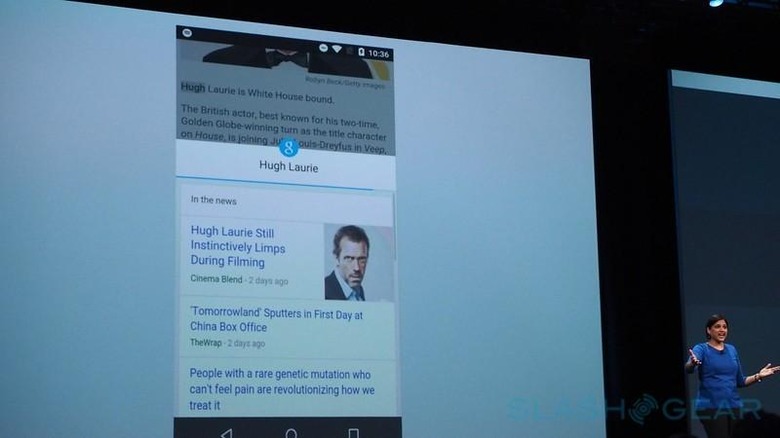 This also works for identifying cast members inside of movies – on YouTube or Google Movies. And if you tap on a word in a web browser – Chrome, of course – you get a card identifying that word.
According to Chennapragada, the app doesn't need to do anything to be incorporated into this system.
This is the beginning of some "epic natural language understanding," said Chennapragada about this upgrade to Google Now.
We're going to have to go ahead and agree.
Stick around our Android portal for more in the near future!