Google Now on Tap demonstrated with high context awareness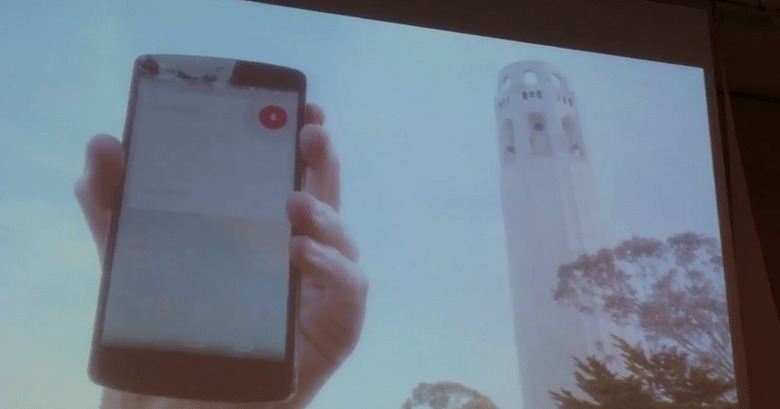 Some say it's Google's way of making search the centerpiece even on Android, making apps almost redundant. Others say it's the natural evolution of search's feature. Whatever the case, Google Now on Tap, a feature arriving with Android M later this year, is shaping up to be both interesting and also somewhat scary. At SMX in Paris, Behshad Behzadi from Google demonstrated Now on Tap, including a geolocation feature never before seen elsewhere. And Google Now, on Tap, performed well with almost deadly context-aware accuracy.
Of course, Now on Tap is, after all, designed to be aware of its context, but Google's demonstration at I/O 2015 centered around app context. Doing a search inside Spotify, for example, would hint to it that you are searching about a specific artist or song. That same intelligence was demonstrated at SMX as well. Now on Tap was able to interpolate that a pronoun "he" in a search query was referring to tennis player Stan Wawrinka, simply because that was currently the search result being displayed on screen. Switching between apps on the same context, from Yelp to OpenTable for example, was also fluid, giving a bit of credence to speclation that Now on Top is seeking to dethrone apps.
Perhaps most interesting is a demo that wasn't shown at I/O last month. Now on Tap happens to also be aware of its location, and not just what's on screen. Asking it "what is this church" or building and it will determine your location and start a relevant search from there. It's definitely a pretty handy feature in case you don't know your exact location or don't want to type it all out.
Now on Tap is pretty convenient and this latest geolocation demo shows how powerful it can be. That said, it can also be a risk for users. Such context-aware features, by nature, require some communication of data, like location, to the mothership, which some might consider a privacy issue. Then again, using Google Now, or even search itself, already does that, so, like some would say, this is just the natural evolution.
VIA: Search Engine Land