Google ADT-3 device revealed with Android 10 for Android TV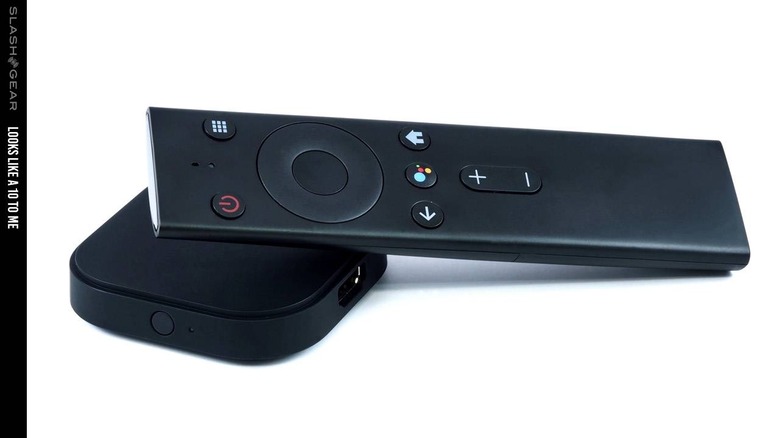 Today Google revealed Android 10 on Android TV, a system that'll bring Android TV up to speed with the rest of the Android universe. This update will bring Android API level 29, which in turn will bring on what Google described as "recent performance and security updates made with Android 10." Oh, they've got a brand new Android TV device too, called ADT-3 (don't call it a Nexus!)
This update brings TLS 1.3 by default and more secure storage than in past versions of Android with encrypted user data. This is an update that's aimed at making developers believe that Google is dedicated to Android TV. That's no small task, given the relative lack of attention that's been payed – or has been needed – in the time since Android TV launched in 2014.
Part of Google's efforts will be a device called ADT-3. The Google ADT-3 is a "developer-focused streaming media device" that'll be released for purchase soon. ADT-3, according to Google, will be "made available to developers in the coming months for purchase online through an OEM partner."
ADT-3 will roll with a quad-core A53 chipset, 2GB of DDR3 memory (RAM), and 4Kp60 HDR HDMI 2.1 output. That sounds like a decent base for the future – or at least the next couple of years, right?
Android TV, the software, will likely get faster updates from this point on, thanks to Project Treble. If what's happened with handheld devices with Project Treble happens with Android TV, we'll have more than just Google updates – we'll have a whole lot more developer mod action, too! Now, if only more companies than just NVIDIA and Xiaomi made Android TV boxes that were worth their salt!
It's not clear if this device (as specified above) will be sold in the official Google Store in addition to what Google's described as "through an OEM partner."* Take a peek at our recent NVIDIA SHIELD Android TV (2019) Review to see what's up with the otherwise-greatest Android TV device released thus far.
*UPDATE: Per a Google representative, "We will make another announcement when the device is available for purchase with a partner." Google also made clear this morning that they "will not sell the device in its store since it's specifically for developers."