Google adds personality to its self-driving cars with unique artwork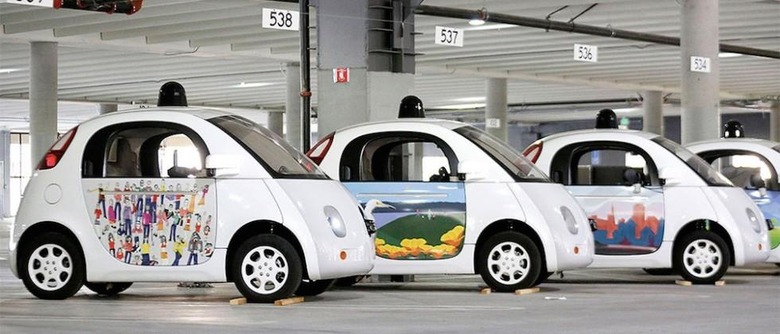 Google's self-driving cars have already been on the road for several months now, and while they are universally seen as cute, their all-white paint scheme is a tad boring. So, to brighten up their image a bit, Google launched a contest asking local artists from the cars' first test city, Mountain View, California, to submit artwork to adorn the vehicles' doors. Now the company has revealed the winners, which were asked to consider the theme "my community, my neighbors."
The 10 winning pieces of artwork are now on display on Google's website. Among those selected include the Santa Cruz Beach Boardwalk, the sunset from Highway 101, and several that focus on parks and other green spaces.
The winning artists were all given a $500 gift card, along with a personal ride in one of the self-driving cars, courtesy of Google. It shouldn't be long before Mountain View residents see the cars resume their tests on local roads, complete with new designs.
As for Austin, Texas, the second city to host Google's little pod cars, a similar contest was held for artwork. The submission period just ended at the beginning of this month, so we'll probably be seeing the winners soon.
SOURCE Google