Google has announced that its small, pod-like self-driving cars have arrived for testing in Austin, Texas. The vehicles, sometimes referred to as "koala cars, panda balls and many other names," the company says, come shortly after Google's fleet of self-driving Lexus SUVs came to Austin back in July of this year. While the little, custom-built cars use the same software as the Lexus models, and are designed to one day be completely autonomous without a steering wheel or pedals, during trials these things are included for a safety driver to take over if needed.
These small Google models first hit the roads for testing in Mountain View, California in June, similarly following trails with the Lexus RX450h models. The company says a "few" of these prototypes are now on the streets in Austin.
Along with drivers on board at all times, the prototype cars ensure safety by having their speed limited to 25mph (40km/h). An Austin cyclist who recently had a humorous encounter with one of the Lexus models at an intersection described that while the self-driving car wasn't exactly sure what he was doing, he still felt safer than with a human-operated vehicle.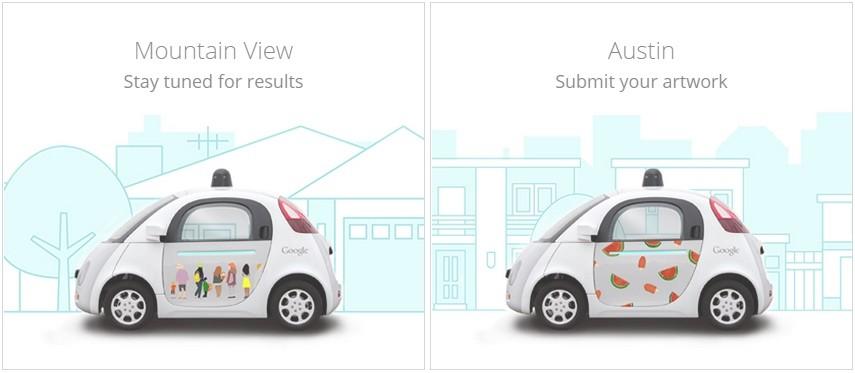 Google also revealed that it's inviting Austin's residents to submit artwork that will be used to decorate the custom cars. Anyone can submit to the Paint the Town contest before the November 1st deadline, with five pieces being chosen and the winning artists getting a free ride in the self-driving vehicle.
[Update: An earlier version of this story mistakenly neglected to cite Venture Beat; we apologize for the omission]
VIA VentureBeat
SOURCE Google