Google acquires SageTV: Google TV integration tipped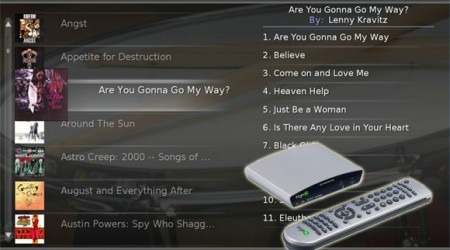 Popular HTPC software provider SageTV has been acquired by Google, leading to speculation that the company's media-center app could end up integrated into a future version of Google TV. SageTV offered a way to centralize media on a server computer or NAS, and then access it with software and hardware clients around the home.
"By teaming up with Google," SageTV CTO Jeffrey Kardatzke suggests, "we believe our ideas will reach an even larger audience of users worldwide on many different products, platforms and services."
That enthusiasm doesn't appear to be contagious, however, at least among existing SageTV users. With the company's online store already down – meaning they can no longer buy hardware and software direct – there are many with concerns that SageTV will be lost amid the Google acquisitions. At the very least, functionality which SageTV has hitherto allowed – like DVD ripping – may not, it's suggested, be so welcome under the new Google masters.
Exactly what will happen to the SageTV assets is unclear. Lead of former rival SnapStream, Rakesh Agrawal, suggests that it could well be Google looking to acquire SageTV's work on porting the software to cheap Sigma reference design hardware, a prelude to offering affordable Google TV reference designs to TV, Blu-ray and other A/V device manufacturers to add into their future products. The SageTV team's expertise in STB middleware could therefore be very useful.
Google TV has so far failed to break open the home entertainment market in the way that Google hoped it would. Later this year, the second-generation of the platform will arrive, based on Android Ice Cream Sandwich, with developers able to build apps using the same SDK as for Android phones and tablets, and distribute them through an on-STB app market.