SageTV HD Theater 300 Lands for Purchase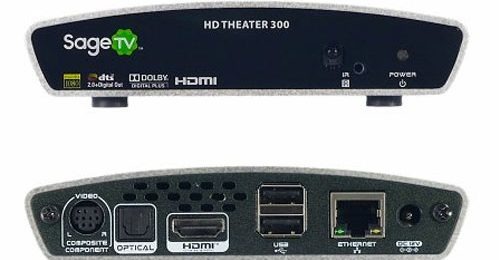 Those out there who want to be able to stream their media content over to the TV and need a new device to do that with may be glad to hear that the SageTV HD Theater 300 is now available to purchase. The network media device sells for $149.95 and supports full HD resolution.
The new device has HDMI 1.3 and supports Dolby TrueHD and DTS-HD/MA sound formats. The device can stream video from online sites like YouTube, TV network websites, and Google video at the touch of a button on the remote control right to the TV in your living room.
The device can also stream your personal media library and can be connected to a wired network or to a wireless network with the addition of an optional wireless adapter. The HD Theater 300 can also be used in conjunction with optional SageTV Media Center software to watch and record live TV from a PC or Mac that has a HD Tuner Card inside. In addition to HDMI 1.3 the device also has a component and composite input. All cables needed including HDMI are included and the device ships with a remote control.