SageTV V7 HTPC App Outed With HD Theater 300 Streamer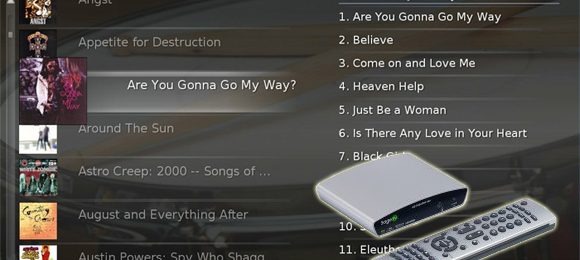 SageTV's HD Theater 300 media streamer has graduated from pre-order to finally shipping, and it's arrived alongside the new version of the company's HTPC software. SageTV Version 7 gets a new UI and PlayOn support, together with Blu-Ray and ISO playback (in the Windows version), Picasa integration and media streaming to iPhones and iPads.
There's also commercial detection and skipping, the Sage MyMovies Wall with trailers and showtimes, automatic conversion of Favorite recordings to suit your mobile devices, and enhanced photo slideshows with various effects. Sage has also added integration with HomeSee and InControl home automation systems, for those users who have hooked their HTPC up to a more complex control system.
The SageTV HD Theater 300, meanwhile, is a compact STB with all the usual online and local streaming options – including YouTube and DolbyTrueHD/DTS-HD/MA support – but as you'd expect integrates closely with the SageTV app itself. It's available on its own for $149.95 today, or in a bundle with SageTV Version 7 for $199.95. Upgrades to v7 are $39.95, while the full app is $79.95. No word on when the Mac version will be updated from 6.6, though it'll still work with the HD Theater 300.