GoMusic for Google Music for iOS Review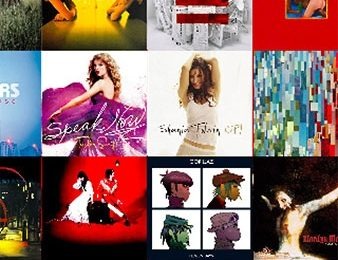 Though the app GoMusic is certainly not the first to bring Google Music's cloud of tunes to the iOS platform, we're certain that it's currently the best solution on the market. This lovely little app takes what you've got on Android as well as the mobile web and slaps it on over to iOS where neither Apple nor Google have dared yet to venture. It's not that they can't, it's just that, well, Google Music is made to be an Android music service – but what do you know? It works here on the iPhone as well!
You'll find that without one of a very few apps currently on the iTunes Appstore, you'll be relegated to the mobile web if you want to use the Google Play cloud of tunes. If you purchase a song via Google Play, you can easily play that song in the cloud or download it to your device for offline play if you're working with Android, right? With GoMusic, that's just as simple here on iOS.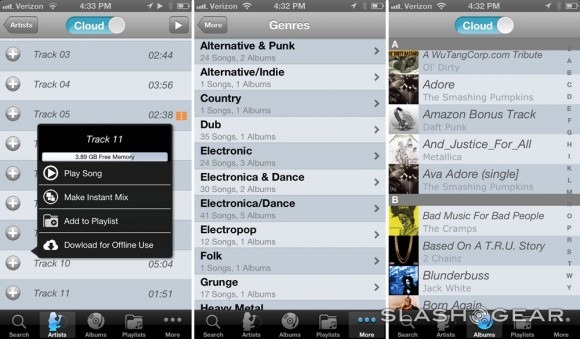 GoMusic offers a simple user interface as well as a single rather snappy-looking search screen that, even if you've only got a couple Google Music songs of your own, looks fabulous with its moving map of album covers from all across the beat spectrum. From that start screen you can also search both tunes on your device and tunes in the cloud at will. Then it comes time to explore your library of music with a collection of entrance points.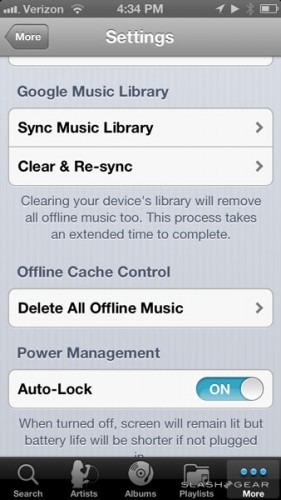 You can see your artists, albums, a giant list of all songs, playlists made on-the-fly and by you, Last Added music, Thumbs Up favorites, and all of this able to be seen either in Cloud mode or Device mode. This will come in extremely handy when you're seeking to reserve the amount of data you use on the fly – this along with the ability to keep all of your music on the device for offline listening.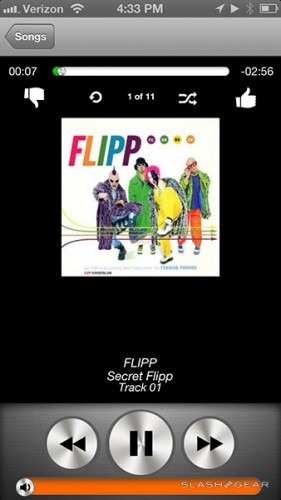 Always up in the right-hand corner is a Play button that leads you back to what's currently playing, and the app cleverly utilizes the entirety of your iPhone 5 display (this slightly larger-than-iPhone 4S display, that is) with a re-sizing album cover image. Tap once on the cover and you've got a full-size (left to right) album cover, tap again and you've got the ability to see which number you're at in the playlist or album, replay, shuffle, and thumbs up and down buttons.
Have a peek at the app on the iTunes Appstore and let us know what you think – and don't forget to suggest any other Google Music alternatives for iOS as well!