The gold iPhone X just got exposed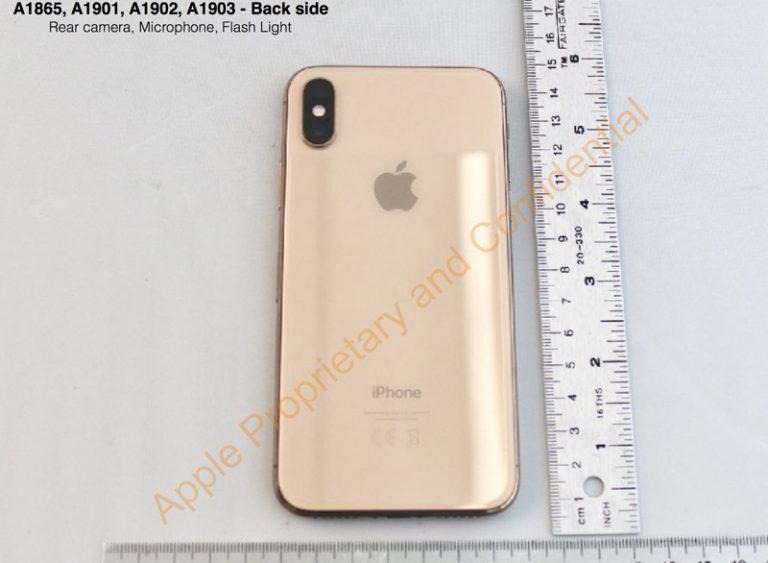 The gold iPhone X may not have made it to Apple Stores, but it did get to the FCC, according to a newly-revealed filing that shows the unreleased smartphone. A third color option of the iPhone X was among the early rumors around the smartphone, but failed to materialize at its 2017 launch event.
Instead, Apple stuck with just two finishes: Space Grey and silver. The iPhone 8 and iPhone 8 Plus that were revealed at the same time also came in a gold finish.
While Apple made no public comment about that, leaks suggested the initial intent had indeed been to have three iPhone X finishes, not two. Production issues with the color and the stainless steel hardware of the smartphone's chassis, however, presented too great a problem to overcome in time for the late-2017 release. As such, it's said, the third color was shelved.
That didn't happen before Apple dispatched a gold iPhone X to the Federal Communications Commission (FCC), however. That filing, spotted by MacRumors, shows the handset in all its rosy glory. Although the documents in the filing were processed in September 2017, there are indications that Apple prepared them as early as July.
However they've been hidden until now, courtesy of the FCC's 180 day confidentiality clause. Manufacturers can use that to mask upcoming products – both from rivals and the public – for a six month period. Usually, that's sufficient to keep the details redacted until the contents of the filing are no longer topical since the product itself is official and on store shelves.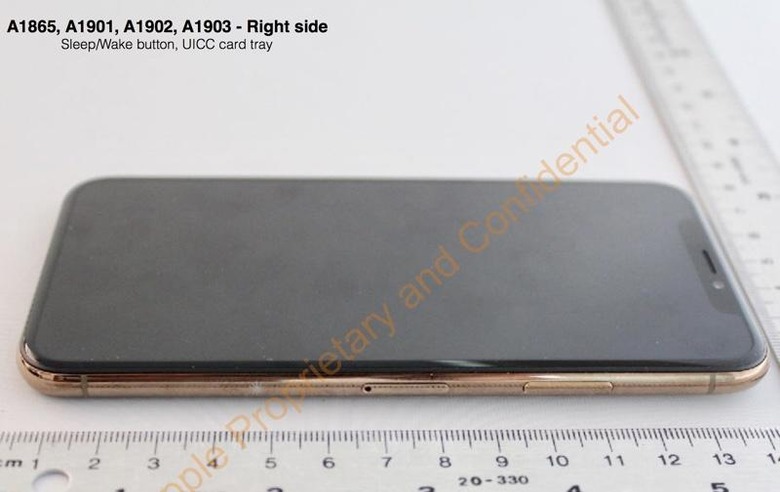 In the case of this particular iPhone X, however, Apple's change of plans mean we're seeing something that so far the Cupertino firm has not confirmed the existence of. Rumors had suggested this model would be called "Blush Gold" and be more coppery than Apple's traditional gold finish. That was back in the days before the "iPhone X" name was being rumored, when the new flagship was still expected to be the iPhone 8.
Exactly what might be causing Apple issues with its stainless steel finishes is unclear. The company's new (PRODUCT)RED iPhone 8 and iPhone 8 Plus went on sale today, but a RED iPhone X was conspicuous by its absence – even if we think it would look particularly fetching. One possibility is that durability of the stainless steel when given a color treatment was deemed insufficient for the easily-scratched metal frame.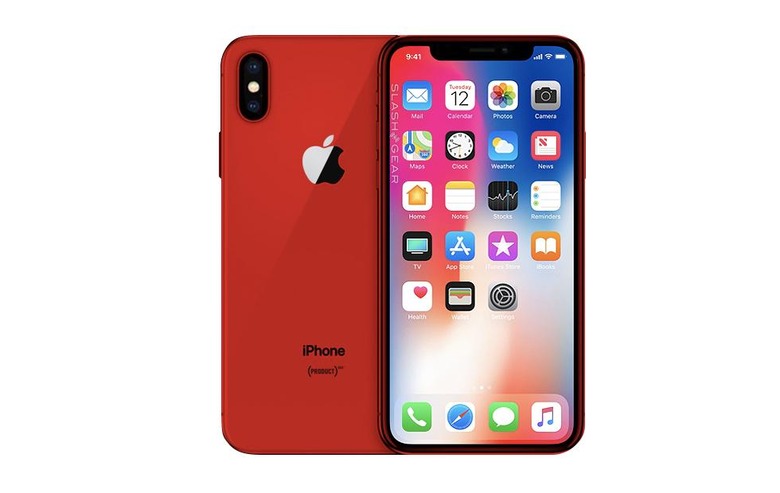 Reports earlier this year suggest Apple will give the gold another try, mind. A gold finish for the iPhone X Plus, the rumored larger version of the handset said to be on track for a late 2018 debut, has been hinted at.