iPhone 8 (PRODUCT)RED hits stores: All the details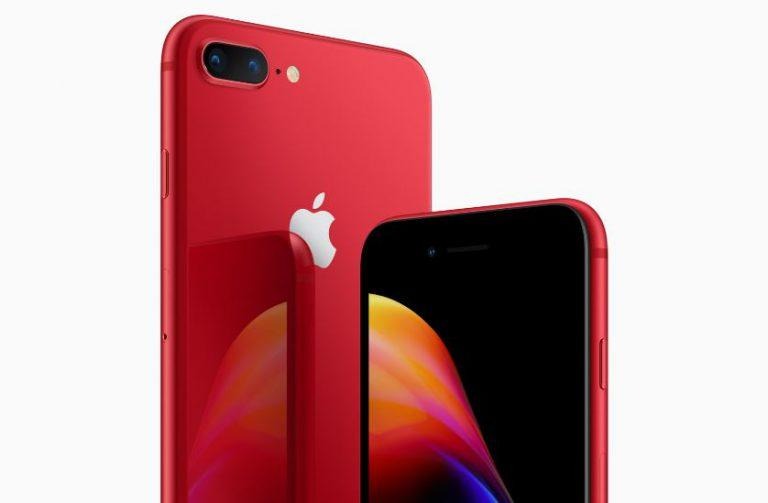 If you've been thinking about picking up an iPhone 8 or an iPhone 8 Plus, you have a new option to consider beginning today. Earlier in the week, Apple unveiled the new (PRODUCT)RED iPhone 8 and 8 Plus, which gives the phones a red color scheme that definitely stands out. The phones went up for pre-order earlier this week, and today, they're available in-store at carriers, authorized Apple sellers, and Apple-owned locations.
While new iPhones tend to sell out quickly upon release, it doesn't seem like that's something we have to worry about with the (PRODUCT)RED special edition. Over on Apple.com, the phone is listed as available for pickup today at many Apple Store locations, though there are a few here and there where it's out of stock or otherwise unavailable. If you don't feel like heading out to an Apple Store, you can order online and receive free next-business-day delivery instead.
As with all (PRODUCT)RED devices Apple has released throughout the years, this new iPhone 8 is identical to its standard counterparts from a hardware perspective. That means color is the only thing that's changing, but there's reason to consider the (PRODUCT)RED edition beyond just a different aesthetic. A portion of each purchase is donated to the Global Fund to help fight and prevent the spread of HIV/AIDS, so part of the money you spend on one of these phones is going to a good cause.
Apple has supported (PRODUCT)RED with special edition releases for a number of years at this point, often releasing red-colored iPhones to raise money for the Global Fund each year. Though the more popular iPhone X might seem like good candidate for a special edition, the iPhone 8 and 8 Plus are the only two devices getting the (PRODUCT)RED treatment this year. Instead, iPhone X users will be able to pick up a special edition (PRODUCT)RED leather folio case for their handsets.
The (PRODUCT)RED iPhone 8 and 8 Plus cost the same as other variants, so if you like the red color scheme, you might as well spring for that and put some of your purchase price toward charity. Are you planning to pick up a (PRODUCT)RED iPhone this year? Head down to the comments section and let us know!