iPhone X Plus leak tips dual-SIM and gold options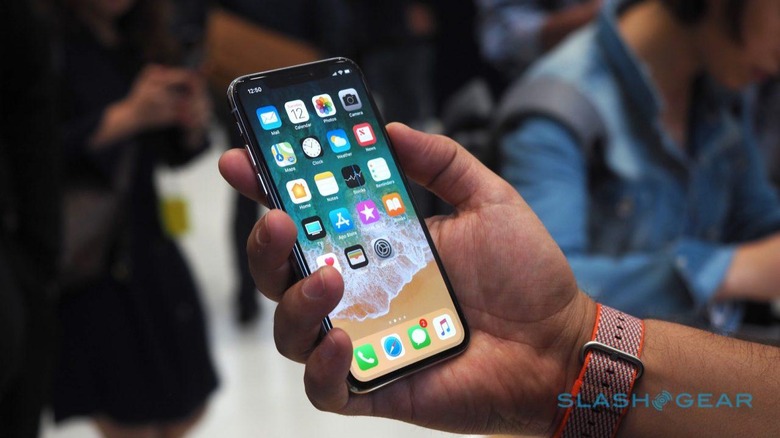 Apple's 2018 iPhone X line-up is set to include a gold finish and possibly even dual-SIM support, answering the prayers of frequent travelers. The company is expected to reveal three new iOS handsets in fall 2018, sticking resolutely to the strategy – and design language – of the current iPhone X.
That could be seen as risky, given sales of the iPhone X haven't met with the hopes many had for the 10th anniversary smartphone. Although Apple arguably made more money despite shifting fewer overall units thanks to the higher average selling price of the $1,000+ handset, the market had still predicted demand would exceed the number of iPhone X actually bought. Reluctance to buy such an expensive device is a frequently-cited reason for that shortfall, one of the areas Apple is believed to be focusing on in 2018.
One of the most eye-catching changes is expected to be the color finishes. According to sources speaking to Bloomberg, Apple had intended to offer a gold iPhone X in 2017, but encountered issues in production that forced it to shelve the color. Instead, it launched with Space Gray and Silver options.
Apple, it's said, will be rectifying that in 2018. The insiders claim that it will have gold versions of both the iPhone X and the iPhone X Plus – the unofficial name by which the larger version of the handset, expected to go on sale this year, has become known – with a particular eye on customers in Asia. That, traditionally, has been a strong market for the finish.
Meanwhile, the 2018 iPhone may also finally adopt dual-SIM card support. That would allow two different SIM cards to be loaded at the same time, something which has become popular among frequent travelers as well as subscribers in some geographies where deals for voice and data can vary considerably across carriers.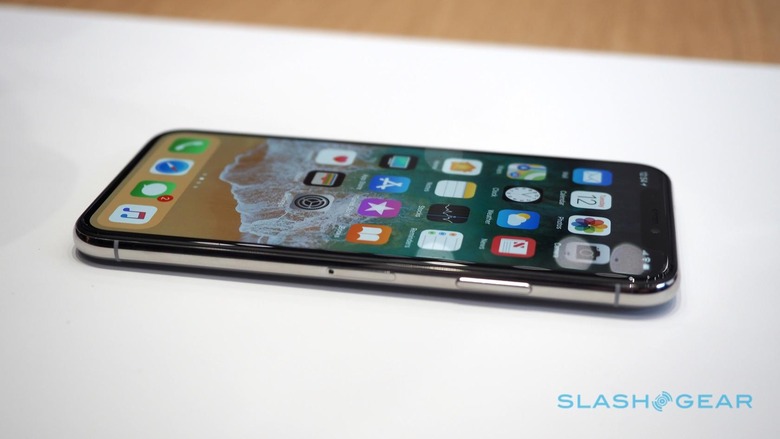 However it's possible that Apple could instead hold off from dual-SIM and wait for e-SIM – or electronic SIM cards – to gain traction. That would effectively replace the physical cards with a virtual version, that could be reprogrammed to suit different networks. All the same, it requires carrier cooperation, and the fear of subscribers more easily switching between networks and treating them as a "dumb pipe" might dissuade that sort of support.
The report also underscores the details from several previous rumors, around what's expected to be Apple's 2018 line-up of smartphones. That's believed to include three models, one of which will match the current iPhone X in size but update its components. The second model, the iPhone X Plus which is yet to be officially branded, will have a larger, 6.5-inch display.
It'll wrap that in a slim-bezel design similar to that of the iPhone X, it's believed. Although it will be physically akin to the current iPhone 8 Plus in its dimensions, it will have a significantly larger display than that device's 5.5-inch panel. Indeed, if the rumors pan out, it will be the biggest iPhone that Apple has ever released.
According to the report, the iPhone X Plus is internally known by its D33 code name. Some prototypes apparently have a 2688 x 1242 screen resolution, slightly greater than the 2436 x 1125 of the current iPhone X. However, given the increase in over size, that would leave the new, larger handset with roughly the same pixel density as its smaller sibling, at around 456 ppi.
A third phone will attempt to sweep up those customers who can't – or won't – spend the premium on an iPhone X, but still want an upgrade and the latest design language. The cheaper handset is expected to have an LCD screen rather than OLED, and wrap it in aluminum rather than stainless steel. Unlike the iPhone 8 and iPhone 8 Plus, though, which clung to the style of the iPhone 7 and 7 Plus, this new, more affordable iPhone for 2018 is expected to more closely resemble its iPhone X range mates. It'll also mark the deprecation of Touch ID, replaced by Face ID.