Gold Apple Watches to be stored in safes in Apple Stores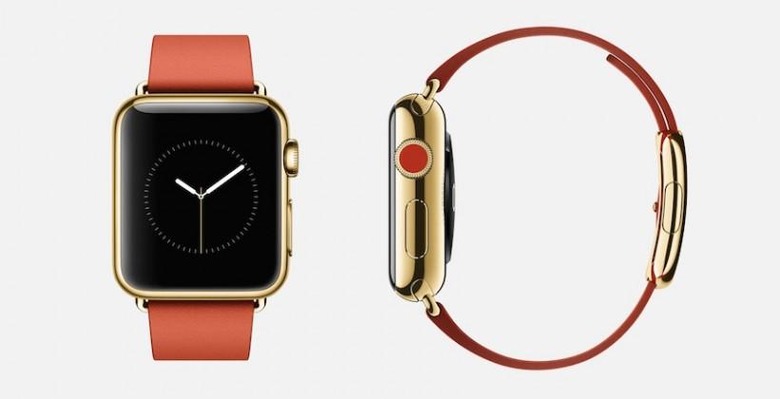 Much has been said already about how the release of the Apple Watch will be the biggest change in Apple products since the company began selling touchscreen devices. However, Apple's new smartwatch will also bring about a small, albeit interesting change to their retail locations: the installation of safes. Not just small, personal safes like you may have in your closet, but large, professional ones like you often see in traditional jewelry stores. Sources say these forthcoming lockboxes are intended for one thing: to store the high-end Apple Watch Edition timepieces that come in luxurious gold.
Speaking to 9 to 5 Mac, these sources say that some Apple Stores are already seeing safe installations take place, ahead of the expected April release of the Apple Watch. The safes are expected to be used to securely house the stock of the upscale Apple Watch models, along with the demo units from the floor, overnight when the store is closed, much like the practice at jewelry retailers.
Of course, any old "normal" safes would be fit for Apple and their premium goods. The safes Apple Stores will be getting are said to be custom-designed, and feature installed MagSafe chargers for the Apple Watch, which will keep the demo units ready for display the following day.
We're still awaiting an announcement from Apple about the pricing of the Apple Watch. The company previously revealed that the base model wearable in aluminum will have a starting price of $349, but the higher end stainless steel and Edition models are still anyone's guess. Because the Edition model is set to feature yellow or rose gold, it is expected to be priced at well into the thousands.
If Apple didn't feel it needed safes before to hold its top of the line computers, which already cost several thousands in most cases, then it's probably a good bet that the Apple Watch Edition is going to be their most expensive product.
SOURCE 9 to 5 Mac