GMC Sierra and Chevrolet Silverado reveal 2014 MyLink and IntelliLink technology updates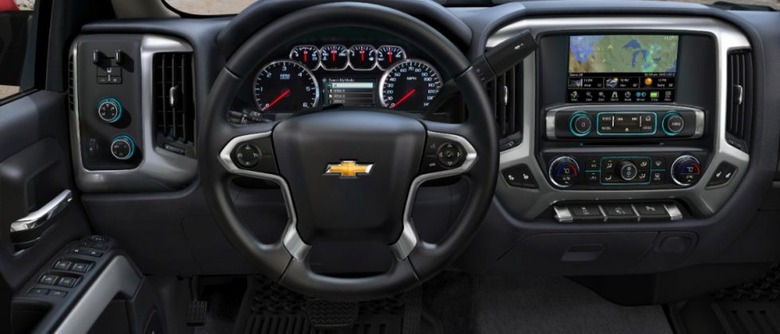 It's a great time for the automotive universe as the technology and gadgets of our modern world converge with the likes of the 2014 GMC Sierra and 2014 Chevrolet Silverado. Both vehicles take on the future of this technologically aware society we're all in and integrate the future into the now. Starting with the Chevrolet Silverado, GM is introducing the next-generation iteration of the brand's MyLink infotainment system, complete with available 8-inch touchscreen thats reconfigurable to your desires.
The Silverado's newly integrated MyLink system offers connections to menus and media sources of your choice – iPods, Bluetooth-enabled smartphones of all kinds and apps like Pandora internet radio. The new Chevy Silverado offers as many as five USB ports for charging and connecting your devices as well as a 110-volt outlet and a 12-volt outlet too. This MyLink system can be operated with the available touchscreen interface or with "large, clearly labeled knobs" – or with integrated steering wheel controls – your choice!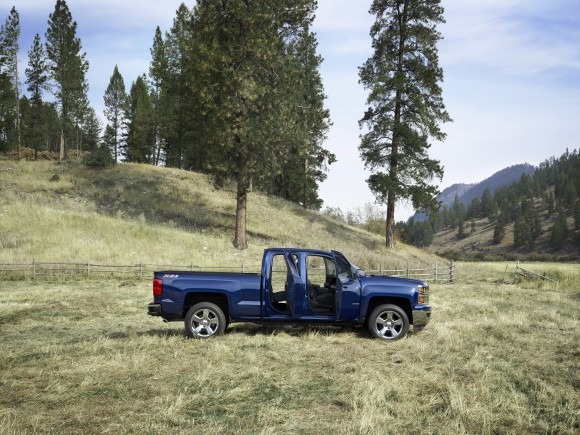 This system is able to store up to 60 favorite elements, this including "radio stations (AM/FM/XM), contacts, destinations, music and other media." You can connect up to 10 devices at once, and voice recognition controls with MyLink provide as on-time a collection of abilities to control as you could ask for. Voice recognition software with MyLink offers customers the ability to place calls, enter destinations, browse media, and play music at will.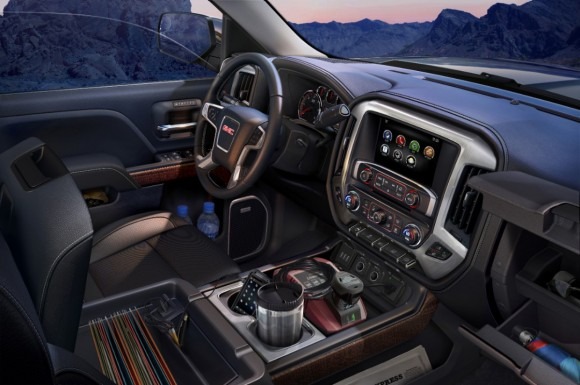 Meanwhile the 2014 GMC Sierra brings forth the technology known as IntelliLink. This new brand brings on a high-definition eight-inch color touchscreen with a reconfigurable layout and much of the connectivity offered in the vehicle above. You can connect with all-new map displays, Bluetooth for connectivity to your smartphone, and of course a Pandora app to boot. Voice commands are also included in this release, allowing you to control your vehicles infotainment system with ease.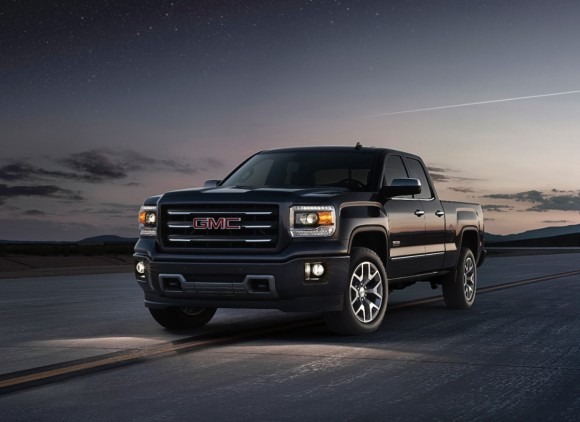 Both of these vehicles work with Forward Collision Alert and Lane Departure Warning, too. These systems work with a camera embedded in the windshield that's able to "study the road ahead" in order to alert drivers of incoming dangers. This system is able to be paired with the segment's own Active Safety Seat, a feature which sends vibraions through the seat on one side or the other, this directing the driver's attention in the direction it needs to go.