GMC weighs luxury EV pickup plans as Ford and Tesla commit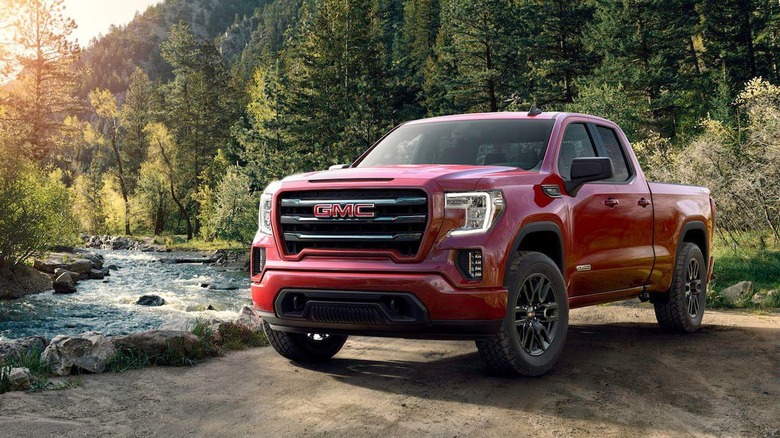 General Motors is considering electric trucks and pickups, giving its GMC brand a range of EVs as Ford and others weigh into the space. The admission from GM comes a week after Ford confirmed it had begun work on an electric F-150, a zero-emissions version of its best-selling truck.
That surprise news came after Ford had already committed to a hybrid F-150. That would pair an unspecified gas engine with an electric motor and batteries, for reduced emission, more torque, and more flexible operation.
The hybrid F-150, Ford said back in early 2017, would have a number of advantages over a regular gasoline or diesel truck. For a start, owners could use the electric component of the drivetrain as a mobile generator, to power equipment and tools. The addition of electric drive, meanwhile, would allow for the towing capacity equivalent of a much larger gasoline engine.
Since then, of course, we've seen other players throw their hat into the ring. Tesla has long maintained that it will build a compelling electric pickup, with a reveal of the new EV potentially as soon as 2020. Startup Rivian made an unexpected announcement of its R1T all-electric pickup last year, coming out of stealth with a new, homegrown platform that could underpin trucks, SUVs, and other vehicles.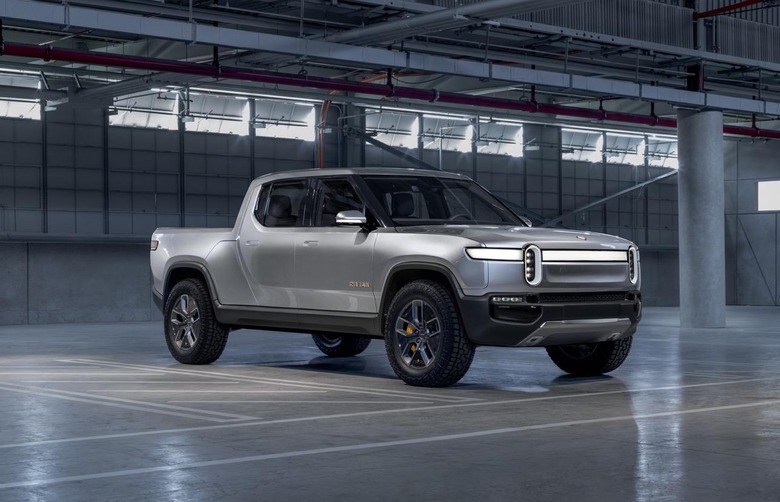 Now, GM is seemingly getting in on the action. Duncan Aldred, VP of the GMC brand, confirmed to CNBC that the automaker was weighing electrification of its heaviest trucks. "Certainly it's something we're considering," he said, when asked of the possibility of an entirely electrified GMC Sierra.
While nothing is finalized, it's clear that General Motors is taking electrification seriously. GM CEO Mary Barra has previously committed that the automaker behemoth is on a "path to an all-electric future," which is widely taken to mean electrified versions of all of its cars. And while a work truck might seem like an unusual place to focus on delivering that goal, there are in fact some good reasons for it.
For a start, high-end trucks have healthy margins. Not only are buyers willing to drop sizable sticker prices for the latest breed of luxury pickups and SUVs, the profit margins for such vehicles are equally large for the automakers themselves. That gives plenty of scope to absorb higher-cost components, like battery packs.
GM's focus on electrified vehicles hasn't only meant adding to its line-up, however. Indeed the company has taken a knife to several models in recent months, including the Chevrolet Volt hybrid and the Cadillac CT6 Plug-In Hybrid. Both were launched with great fanfare and heralded as offering a compelling mixture of gasoline convenience with electric frugality and performance.
With the Volt headed to GM's graveyard, it leaves the Chevrolet Bolt EV – its all-electric hatchback – as the focus. Certainly, with its mid-$30k price tag and roughly 250 miles of range, it helped demonstrate that long-legged EVs needn't be premium models. Development on the car has also helped GM drive down the cost of batteries and electric drivetrain technology in general.
Nonetheless it can't afford to wait for a perfect price tag to be achieved, particularly with rivals – large and small – already adding all-electric utility models to their roadmaps.