Gmail Just Hyperlinked A LOT Of Emails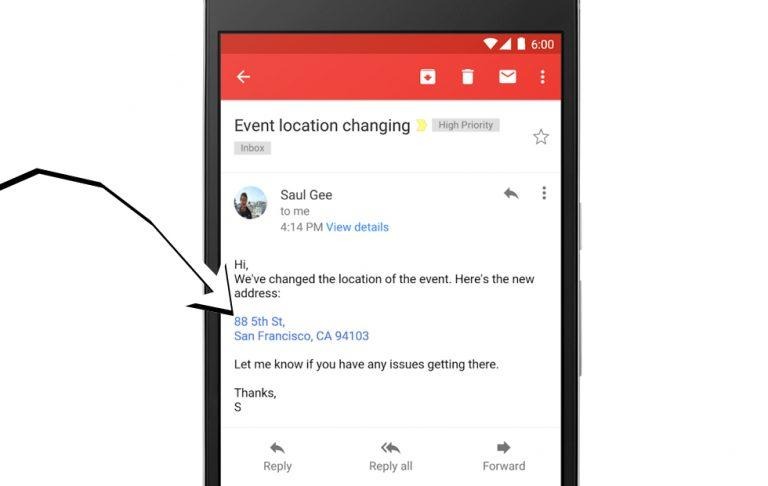 Google's Gmail was updated to include hyperlinks for contacts, phone numbers, and addresses too. This is the first time these specific elements have been updated to include such links, while other links in emails in Gmail have been active for some time. This service was announced to be coming to both Gmail and Inbox by Gmail for the web, iOS, and Android starting today.
Google this week made clear the way these links will work on multiple platforms. They suggested that when the user is on a mobile device, tapping a phone number will make a call request with the device's default phone app. If a user taps on an email address, they'll open a new email with the user's default email app.
What'll be interesting to see is how Google handles the address link. In the description of this new feature (from the developers of Gmail), they suggest that an address link will link to Google Maps. We can only assume that this will also link to other maps apps if the user has another map app set as their default – but we'll see.
This update will be coming to G Suite users first. According to Google's Gmail developers, the release of this update to Gmail is part of both a rapid and scheduled release – which means it wont be coming to everyone all at once. The G Suite blog at Google suggests that the rollout pace is 1-3 days for feature visibility, and that this feature will be reaching all end users.
This update comes not long after the Gmail interface tweak for Android – released this September 15th. Before that, the Gmail for iOS app received the same update as a recently-updated Android version, both then having phishing warnings for all those nefarious minnows and lobster emails.