The Material Design Gmail app is rolling out to Android and iOS now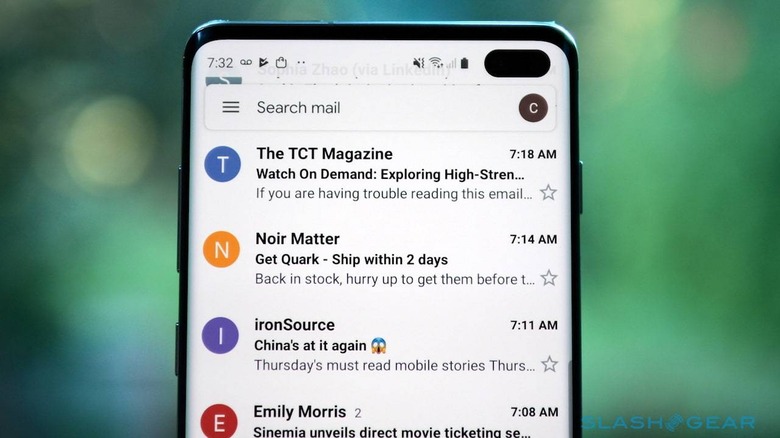 Google's revamped Gmail app for Android is now rolling out to everybody, with iOS users also starting to see the Material Design update too. The new version of the email app was announced last month, bringing elements of the desktop web interface design to Google's mobile apps for iPhone and Android devices.
Material Design, as you'll undoubtedly know if you've followed Google's aesthetic progression in recent years, is a more pared-back, cleaner look. In the case of Gmail, that means saying goodbye to the bright red accents which have long been a part of the Gmail mobile app, with empty white space instead.
It means Google can use splashes of color for highlights and alerts instead. For example, if Gmail flags an email as potentially being malicious – such as trying a phishing attempt, or having a virus attached – it can now add a bright red warning box at the top of the message to caution about that. It could well mean you're less likely to click on dangerous links and attachments.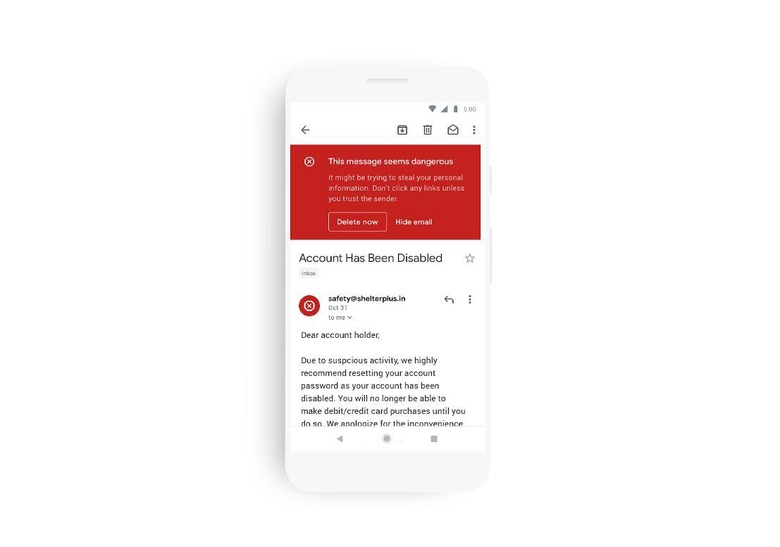 For those attachments you do want, there's now an attachment preview. That allows them to be accessed and opened without opening the email first; it also pulls all the attachments out of a long message chain, making them easier to find. Similarly helpful, there's a search bar embedded into the app's header, and jumping between multiple accounts is swifter since you can just tap the account icon to cycle through them.
Messages themselves will look different as well. Google is bringing its new Google Sans font, as seen on the recent Pixel phones, to the Gmail app as well. Some of the more extraneous design elements have been removed, leaving the whole interface less cluttered.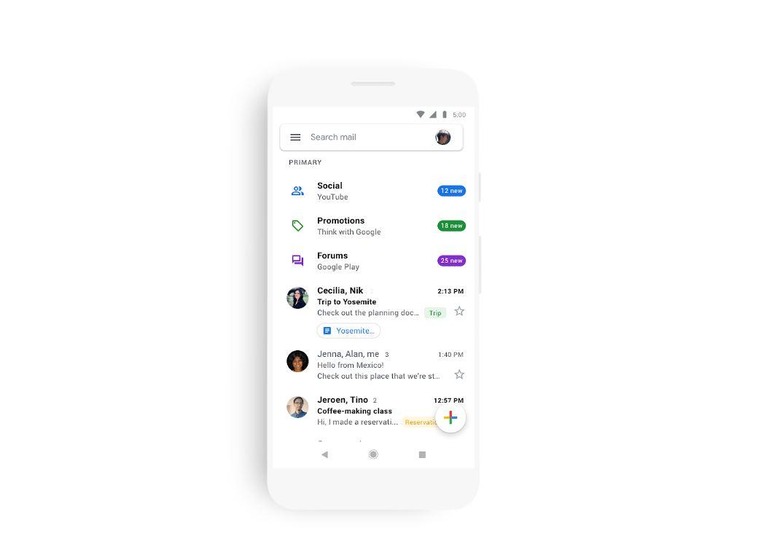 What hasn't changed is the Gmail app's core competencies. That includes organized categories for social, promotions, and other messages, potentially leaving your core inbox less overwhelmed, together with offline support. It can also handle non-Gmail email accounts, such as Outlook.com, Yahoo Mail, and other IMAP/POP accounts, so even if you're not a Gmail user or you have multiple emails with different providers, you can still pull them all together in this one single app.
Back in January, Google promised that the new Gmail for mobile app would be rolling out on iOS and Android "in the coming weeks," and it turns out that means now. Just in time for Mobile World Congress 2019, and a whole host of new Android phones, the updated app is hitting the Google Play store. If you're an iPhone or iPad user, meanwhile, you may have to wait a little longer. For iOS, the update is beginning to roll out, but it won't necessarily arrive on every device at the same time.