GM sells Opel/Vauxhall, but it's going to be a complex split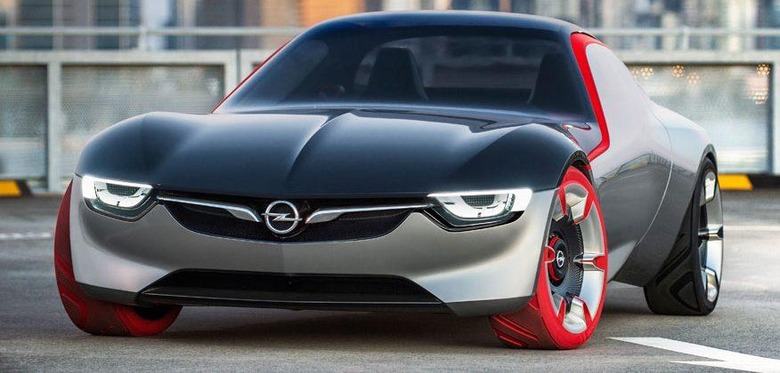 General Motors has sold Opel and Vauxhall, its European car brands, to PSA, the company best-known for Peugeot and Citroen. The deal, which also includes GM Financial's operations in Europe, is worth 2.2 billion Euro ($2.31bn) and will see PSA instantly grow to being the second-largest automotive company in Europe. For GM, meanwhile, it's an opportunity to renew focus on its North American markets, along with China, Korea, and South America, where the bulk of its business takes place.
The deal will mean an evolving change for Opel and Vauxhall's range over the coming years. Under the terms of the sale, PSA will continue to benefit from the GM intellectual property used in developing and maintaining the current Opel and Vauxhall line-up, though plans are afoot to progressively shift the brands' cars over to PSA platforms. While that means there shouldn't be any huge shifts immediately visible, and sales of the current cars will continue, eventually the goal is to oust the GM underpinnings and replace them with platforms developed for Peugeot and Citroen.
Meanwhile, existing supply agreements for Holden and select Buick models – several of which have, in recent years, been thinly-veiled rebadges of European cars – will continue. PSA may also eventually buy hydrogen fuel-cell powertrains from the GM/Honda joint venture. Warrants worth 650m Euro and held by GM, meanwhile, will be exercisable in five years, and mature four years after that; the automaker has already pledged that it will sell them upon exercise, rather than retain a stake in PSA.
Although the Opel and Vauxhall names may not be particularly familiar to American drivers, they might be surprised at how many of the company's cars are familiar on domestic roads. Sales under the Opel brand in the US ceased in 1975, but the current Buick Regal is a rebadged Opel Insignia. The Buick LaCrosse, meanwhile, uses an Opel platform, albeit extended for the US market.
GM bought Opel in 1929, but profits have been tough to squeeze from the business: it lost more than $22bn between 2000 and 2016 on an EBIT basis. Indeed, nearly two decades of losses had left GM investors pushing for a split, arguing that General Motors was spreading itself too thinly. While today's deal is being spun as a win-win for all involved – including BNP Paribas, which is contributing around $460m in return for a slice of the financial services company – GM will take a $4-4.5bn hit as a loss on paper.
In the process, the companies find themselves at the center of a political storm over potential job losses. GM will continue to be on the hook for the current Opel and Vauxhall pension plans for the most part, and politicians in the countries where the automakers have plants are already warning of fallout should plants be closed. PSA says that it will use economies of scale for R&D and parts purchasing to have Opel/Vauxhall generate operational free cash flow by 2020, with the goal of recurring operating margin of 2-percent by that year, rising to 6-percent by 2026.
That will require new cars, however. A non-compete agreement as part of the deal will prevent PSA from launching any of Opel/Vauxhall's existing cars in new overseas markets. Similarly, GM will not be allowed to use the shared underlying technology in cars for Europe. PSA says it plans to have six new Opel cars using its platforms ready by 2023.