GM begins expanding its autonomous Chevy Bolt fleet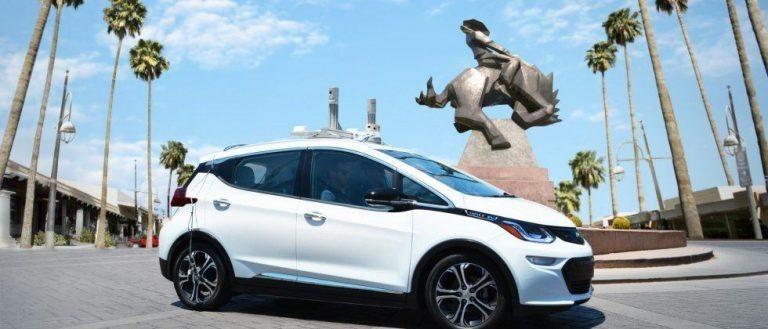 Back in February it was revealed that General Motors has plans to have thousands of self-driving taxis on the road from 2018, with many serving as vehicles for ride-sharing service Lyft. Now the car manufacture is taking steps to make that happen, as a new report says that GM and Cruise, its autonomous car development arm, are looking to put another 300 self-driving Chevy Bolts on the road in the coming weeks in order to improve data collection.
GM currently operates a fleet of roughly 50 autonomous Bolt EVs in the cities of San Francisco, Detroit, and Scottsdale. IEEE Spectrum's report about increasing that by 300 vehicles would make it a huge expansion over what's on the roads now, leap-frogging Waymo's fleet of 80 vehicles.
The real reason for increasing the vehicles in operation is to quickly gather larger amounts of data on driving on real streets in various locations. More data means a faster rate of improving autonomous driving software, and a better chance for GM to bring its service to the real world next year.
The Chevy Bolts currently in operations are modified from the consumer version of the electric car, outfitted with tech from Cruise that was acquired when the start-up was bought in early 2016. The new Bolt models that will join the fleet are said to be upgraded with new radar systems for testing, one from Japan's Alps Electric, and another from Bosch, assuming they each get FCC approval.
SOURCE: IEEE Spectrum