GlassUP wearable display takes on Google Glass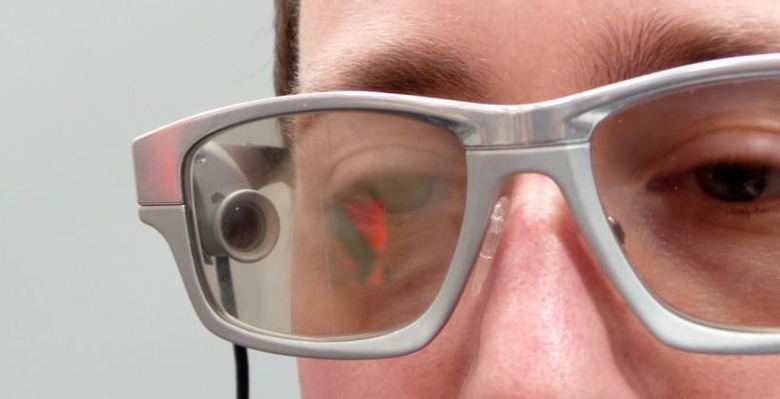 Google Glass rival GlassUP has launched its own wearable display project, throwing the wireless headset – the prototype of which we tried out back in March – open to crowdfunding backers. Aiming to raise $150,000 (though promising units even if that goal isn't met) the GlassUP team argues its full glasses design is more functional than Google's eyepiece, beaming details from your Bluetooth-tethered smartphone onto the lens from a projector mounted in the right arm of the frame.
Whereas Google has opted to shift Glass' display up, and out of the usual eye-line of the user, GlassUP has gone for a more persistent arrangement. The projection is purposefully aimed right in the center of the wearer's vision, which GlassUP claims will cause less strain overall since you won't be glancing up all the time.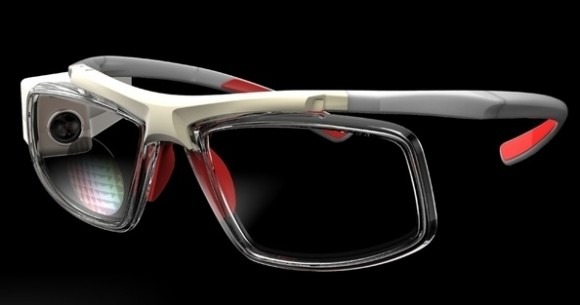 Two versions are planned, one "classic" and another "sporty", with the option for prescription lenses due shortly after the first units begin shipping, estimated for February 2014. They'll work with an Android or iOS device, pushing notifications, message previews, subtitles and translations, turn-by-turn directions, gaming information, and more into the line-of-sight.
GlassUP overview:
Still, GlassUP has made some compromises along the way. For instance, beyond a trackpad control on the side, there's no way to send data to the tethered smartphone: there's no camera, for instance. The display itself is monochrome and just 320 x 240 (and will be either green or amber in the final units), though GlassUP says that helps keep battery life reasonably long: it's estimated at up to 150 hours of standby, or eight hours of "normal" use.
Sensors include an accelerometer, compass, ambient light, and an altimeter, and the whole thing is expected to weigh in at around 65g. That's considerably more than the 36g of Google's Glass, though the GlassUP team says it could be trimmed by the time the prototype evolves into the production version.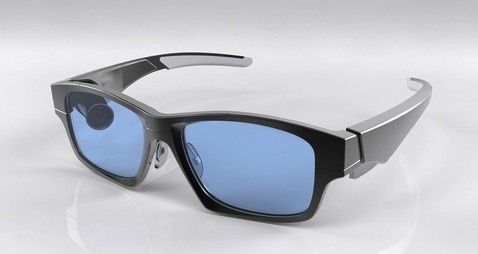 We're usually a little wary of crowdsourcing projects, but the GlassUP team claims that, even if its $150,000 funding goal isn't met, all backers will still get the headset they've pledged for, since they've "found investors" for the company. Early backers will have to put down $199 for a unit, with the final price expected to be $399.