Giroptic iO 360-camera gets Android version at F8 2017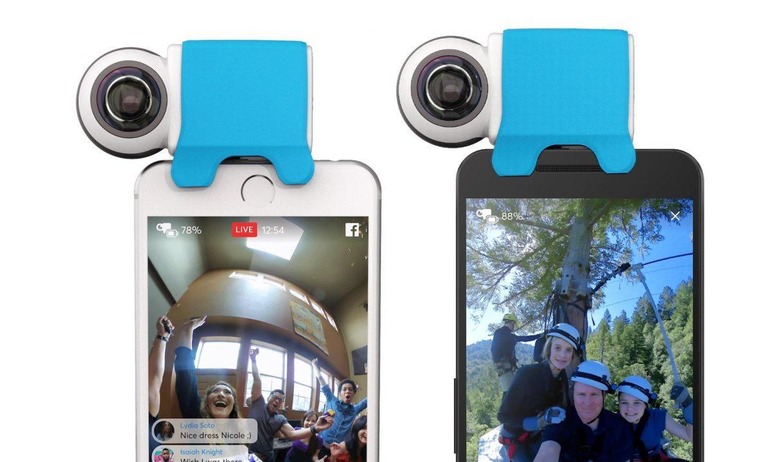 Facebook's F8 2017 is all about 360-degree content, live streaming, and VR, and Giroptic is getting into the action with an Android update for its iO 360 camera. Launched late last year, the plug-in 360-degree camera accessory was initially only compatible with iPhone and iPad. Today, that's been expanded to a long list of Android devices too.
Obviously ensuring compatibility with Android phones can be a little trickier than for iOS devices, given the port, size, and shape differences. Giroptic will have two versions of the iO designed to work with Android phones. One will have a microUSB port, and the other USB-C.
It'll mean compatibility with phones like Google's Pixel, the Nexus 5 and 6P, OnePlus' 3 and 3T, and Samsung's S7 and S7 edge. Unfortunately the new Galaxy S8 hasn't been added to the compatibility list yet, though that could change over time. There's a full list of supported phones for your perusal on Giroptic's support site.
Android users will get the same functionality as their iOS counterparts. That means real-time stitching of video for streaming over Facebook Live via your smartphone's cellular or WiFi connection. However, you can also snap 360-degree photos or videos for sharing later, both on Facebook and elsewhere.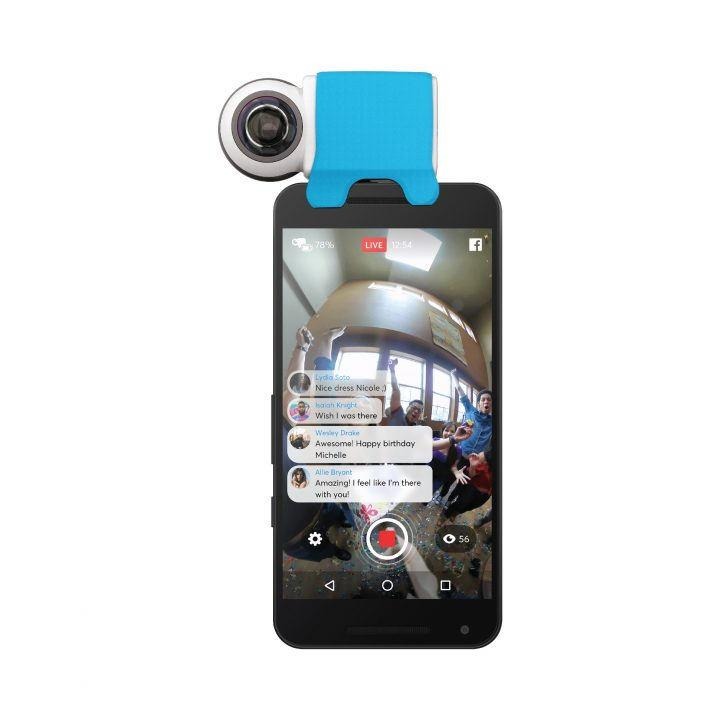 Facebook's so keen that you use it for sharing, though, that's it's pushing Giroptic iO hard here at F8 2017. Every attendee is going to get the new camera, in fact. Meanwhile, if you're not at F8 you can order the new Giroptic iO for $249.
It's been clear this week that Facebook isn't planning to stint on virtual reality. Yesterday, during the opening keynote, the social network unveiled Facebook Spaces, a new app for Oculus VR which creates a virtual world in which multiple people can get together, represented by customizable avatars automatically generated from uploaded photos. Those without an Oculus headset can call in via Facebook Messenger on their phones.
On the AR side of things, meanwhile, Facebook's Mark Zuckerberg announced that he no longer had the patience to wait for augmented reality built into glasses. Instead, the company announced its new AR platform, which will eventually allow developers to tap into features like blending real-world and digital objects, pin virtual messages and items in real space for others to interact with, and more.