Giroptic iO 360-degree camera is designed for Facebook and YouTube Live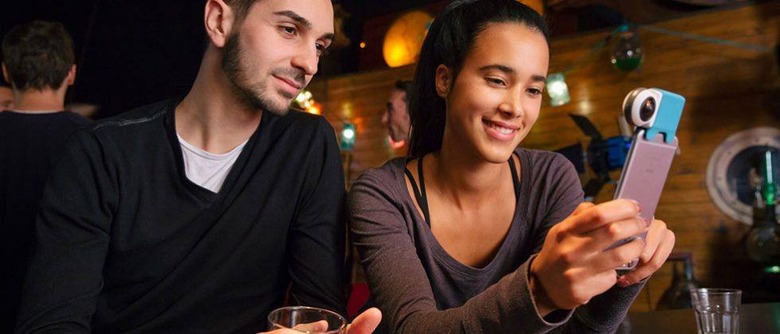 Giroptic iO is a new 360 degree camera that has debuted and is designed specifically to make it easy for users to get live 360 video onto social media platforms. The camera is small and compact with a design meant specifically for attaching to the iPhone or iPad. One of the biggest features of the camera is that it supports live streaming with fully immersive 360 video.
The camera uses real-time stitching tech along with smartphone connectivity to provide an unrivaled capture-to-playback experience with little latency. The camera can be connected via the Lightning port and a companion app with in-app sharing tools lets the user upload easily directly to YouTube or Facebook. Live streaming via YouTube live is supported.
There is no indication of the camera works with Facebook's live streaming platform. "GIROPTIC iO simultaneously provides a user-friendly camera and a new platform of services," said Richard Ollier, co-founder and CEO of GIROPTIC. "We're creating a simple social sharing service and removing previous barriers such as complex editing, lag time, cumbersome processing and unoptimized compatibility with major social networks."
Giroptic iO will ship on January 17 and can be pre-ordered now for $249. "Our exclusive focus on 360° imaging has taught us a lot over the last eight years. We are excited to leverage that experience to bring to market a very user friendly solution to power user generated content around the globe," said Pascal Brochier, President and COO of GIROPTIC.
SOURCE: Giroptic