Out on Oculus VR now, Facebook Spaces is a virtual social life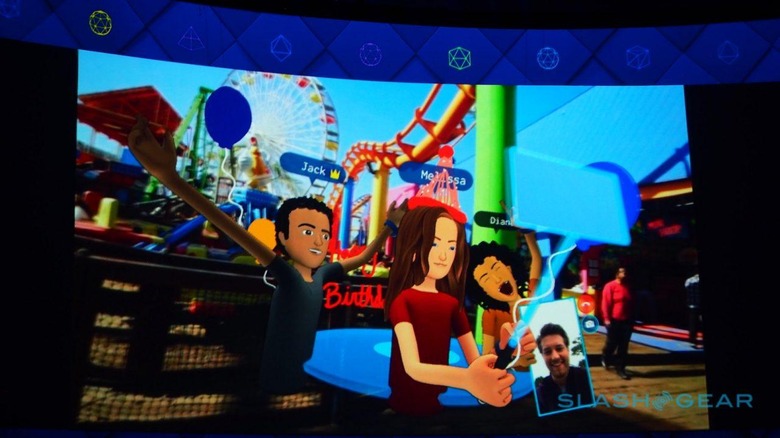 Facebook Spaces is launching today on Oculus VR, a virtual social network for avatars automatically created from your photos and galleries of your friends. The next step in the social site's embrace of virtual reality, it's effectively a live VR conference call – though clearly billed as something a lot more fun than that. Importantly, Facebook is making the barrier to taking part as low as possible.
That starts with the VR avatar. Facebook's cartoon-like graphics will be automatically generated from any photos you tag that have been uploaded to your profile. From there, it'll be possible to customize them, either making them closer to your own appearance or alternatively how you'd like to look. That could include changes of eye color, hairstyle, and even facial features.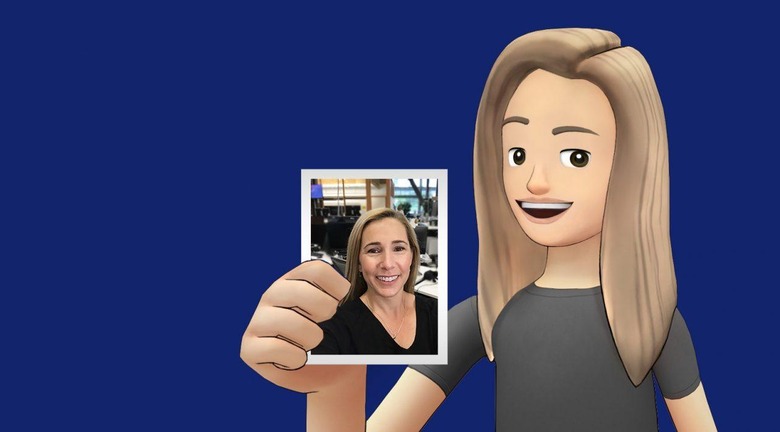 A Facebook Space is where those virtual avatars interact. That can be populated with 360 videos and photos – Facebook's example during F8 2017, where Facebook Spaces was announced, was showing a friend around a new apartment, with them able to look about the room with their Oculus headset – as well as pulling in things previously shared on the timeline. New content can be created within Facebook Spaces, too.
That uses virtual markers, effectively the ability to draw 3D objects and then manipulate them using the Oculus Touch controllers. There's also a virtual selfie-stick, for taking photos of yourself within the VR space. All of these things can be shared on the user's wall.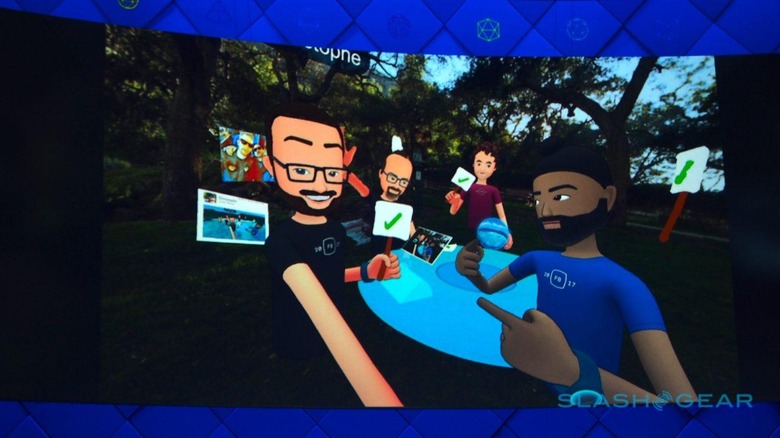 To control the VR space, there'll be the ability to mute or remove people from your virtual environment. It'll also be possible to pause and move away from the group area, without necessarily leaving it altogether. It's likely Facebook will have to play whack-a-mole as Spaces with unforeseen privacy and other issues as it gets more popular, mind.
While Facebook Spaces is primarily being released as an early version for Oculus headsets, there's also a way for those who don't own Oculus to get involved. By calling in with the Messenger app, they'll appear in a floating window within the VR environment. There'll be the ability for those people to use the Messenger effects to change how they appear too, albeit not as a 3D avatar.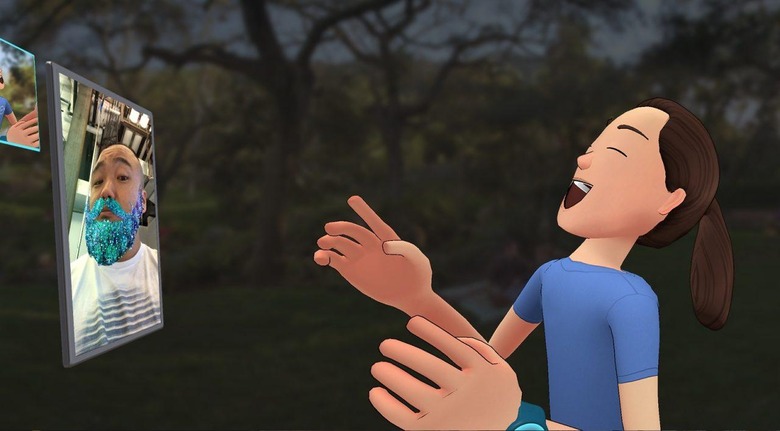 Over time, though, it's clear that Facebook will be building all of its camera-based products out with more augmented reality technologies. Earlier today, in fact, Facebook CEO Mark Zuckerberg announced the launch of a new AR platform, building on existing filters and art effects within Messenger and other apps.
Facebook Spaces launches today as an Oculus Rift and Touch beta. You can find it as a free download in the Oculus Store.
MORE Facebook Spaces