Gigabyte planning 10-inch M912 netbook with Atom 330 dual-core?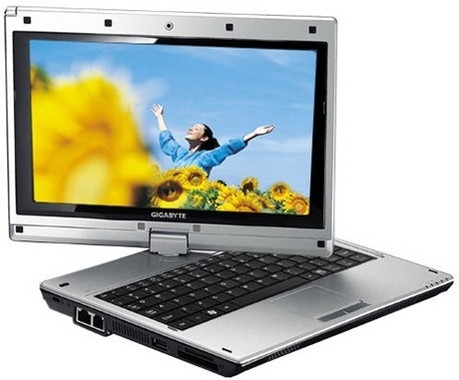 According to Engadget Chinese, Gigabyte are preparing a 10-inch version of their M912 convertible touchscreen netbook.  Not only will the larger netbook – they suggest the M1012 – have a bigger display than the 8.9-inch M912 but it will also use Intel's upcoming dual-core Atom 330 CPU.
The bigger chassis would allow for a larger keyboard, closer to full-size, while the improved processor would supposedly equip the netbook for 1080p high-definition playback.  It's not entirely clear where Engadget Chinese's information comes from, but it's no great stretch to imagine Gigabyte wanting to build on the early success of the M912.
Any release, however, would be delayed primarily by the availability of the dual-core Atom 330.  Intel themselves have confirmed that the processor is likely to reach the market only by Q4 2008.  ASUS have previously committed to plans to introduce a dual-core Eee PC model by the end of the year.