This In-Car Alexa Alternative Wants To Make Your Phone Obsession Safer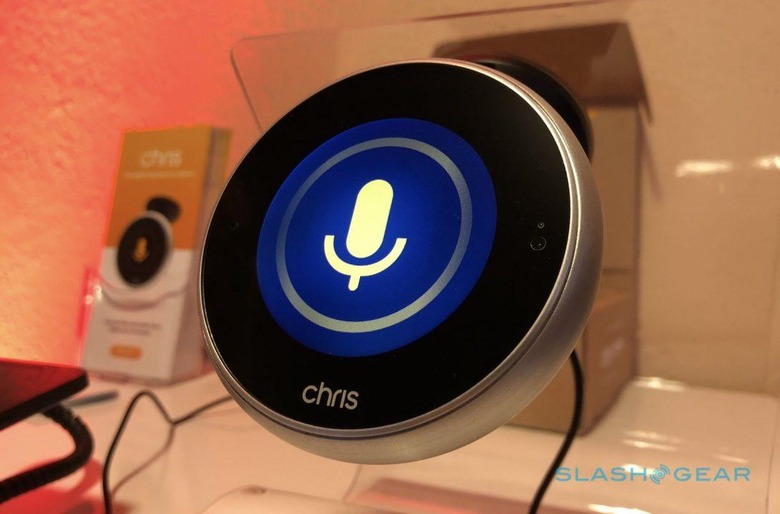 Driver distraction is a hot topic right now, and one oddly-named digital assistant is aiming to help keep eyes on the road and your smartphone in your pocket. Dubbed Chris – after its eponymous assistant – the windshield gadget promises to pare down the key features people rely on their phones for into a simple UI with voice and gesture control.
It's a problem worth solving. Recent research suggested that 37-percent of people in the US are driving unsafely because they're using their phones: features like the iPhone's "Do Not Disturb While Driving" are making some impact there, but only a fraction of people are leaving it turned on. Since people clearly aren't willing to give up on their smartphones, Startup German Autolabs thinks the answer is a few key apps given a less hands-on interface.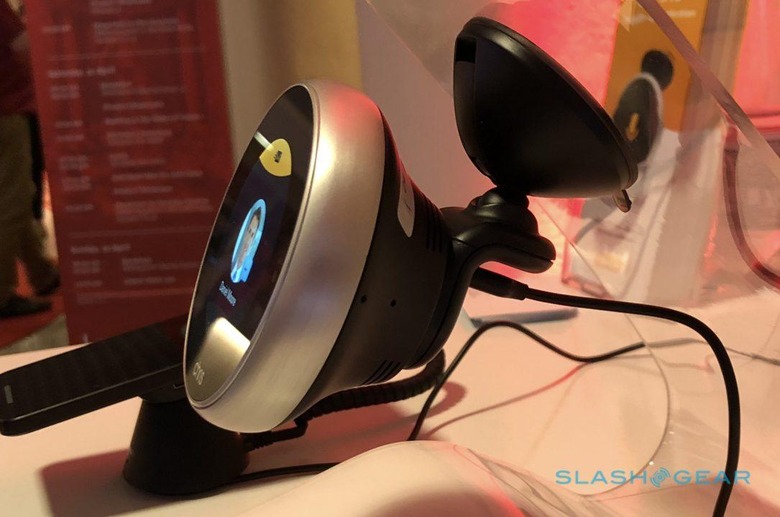 The company brought Chris along to IFA's GPC 2018 press conference, to which SlashGear has been invited, ahead of its release early in the second half of this year. Right now it's only showing a non-interactive demo of the eventual user interface, mind, but it's enough to get an idea of what we can expect.
On the front there's a 2.1-inch TFT LCD circular display, though it's not a touchscreen. Instead, Chris uses gesture control: a swipe left or right navigates through lists, for instance, while moving you hand closer or further back adjusts volume. Holding up your palm pauses music.
Installation promises to be straightforward. There's a sucker mount that clings to your windshield or dashboard, and onto which the Chris unit clings magnetically. That supplies power, with a dual USB 12V charger topping up the internal battery; German Autolabs says it should last for an hour or so.
The connection with your phone is via Bluetooth, and Chris works with both Android and iOS. Chris has a speaker and microphone built in, but you can optionally pair it with the car's audio system over Bluetooth too. There's no 3.5mm output, though, if your car only has a regular aux-in port.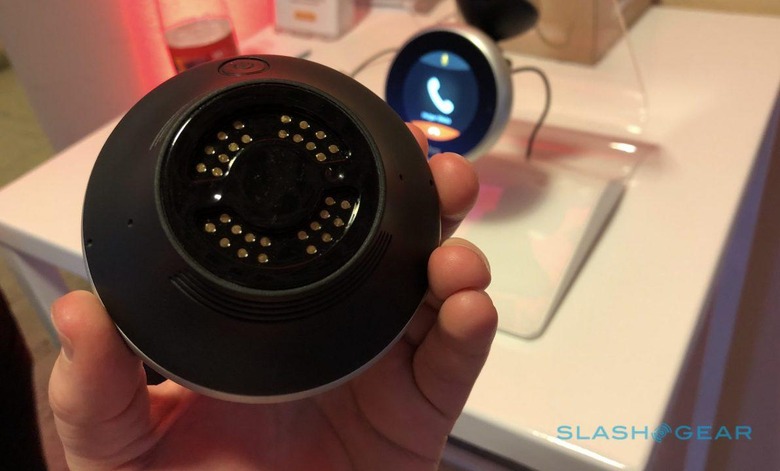 Chris offers four different software features. As you'd expect, there's calling support. You can also stream music from your phone – initially via Apple Music, Google Music, or locally-stored tracks – and send and receive SMS, email, Facebook Messenger, and WhatsApp messages. German Autolabs also has a navigation app, initially the only one that Chris will support, though the goal is to eventually support third-party apps like Waze. One advantage to Chris' navigation app is that it has an offline mode, too.
It's a purposefully short list, based on the principle that fewer distractions are better when you're meant to be focusing on driving. Still, the platform is going to be opened up for third-party developers too.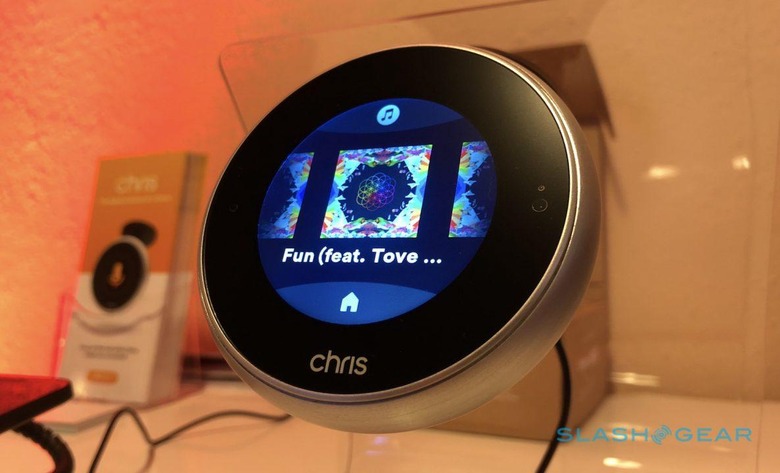 Why not Alexa? According to Daniel Mieves, head of marketing at German Autolabs, despite recent modifications for the car Amazon's assistant still isn't up to speed with Chris' core abilities. Factor in Alexa's demands for internet connectivity, and you can see why German Autolabs decided to make its own assistant technology.
The number of options for safer, hands-free interaction with a smartphone is growing. Apple CarPlay and Android Auto are increasingly offered on new cars; Android Auto, meanwhile, can be used in a standalone mode on the smartphone itself, if you don't want to upgrade your vehicle. Nonetheless, most rely on some sort of touch interaction, and that requires looking at where you're stabbing your finger at the screen.
Chris, therefore, does have some advantages. Whether going entirely hands-free is worth it depends on just how much you're willing to spend in the name of auto safety. Chris will ship this August, priced at $299 or 299 euro, though preorders are being taken now for 199 euro.
MORE Chris