Genesis app now works with Google Assistant, supports starting with your voice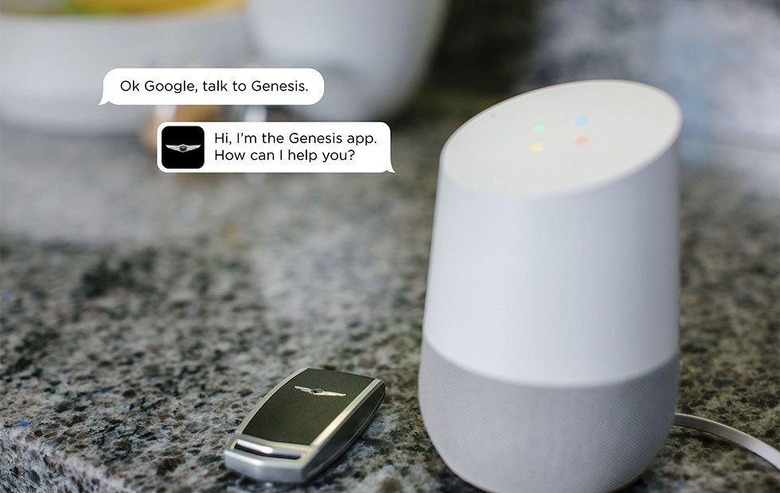 Depending on where you live in the country, it might be hot in the mornings or it might be cold. Whatever direction the thermostat has taken on any given day for many people much of the year you don't want to get into a car without giving it time to get the climate suitable. Genesis owners can now use their voice to do things with their car from the comfort of their home including remote start, remote locking, and you can send destinations to the car using your voice and Google Home. The app also supports these voice commands directly from compatible Android devices or iPhones.
If you are trying to get out of the house on the downlow, you can use the keyboard of your compatible device to send commands. The remote start function also supports commands for climate control so you can tell Google Home to start your car and set the temperature to 72-degrees. If you are going somewhere in your Genesis, the ability to send destinations to the navigation system inside the car using your voice from Google Home or your smart device is much easier than typing in the destination manually.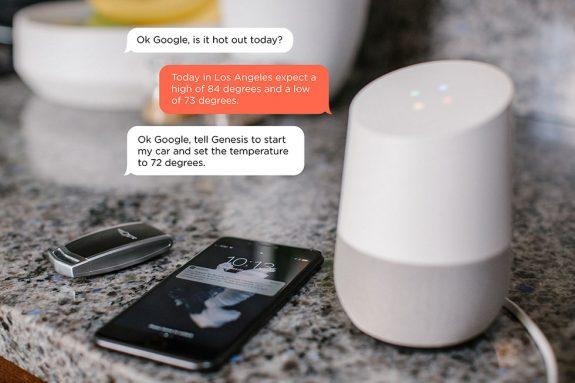 You can also remotely activate your horn or lights using commands. I could see this being helpful if you were trying to find your car in a packed parking lot. Genesis wrote, "To send commands to Genesis Vehicles via the Google Assistant on Google Home or a smartphone, engineers developed a way to link a customer's Genesis Connected Services Account with the Google Assistant voice activated services. Once a customer has successfully linked his or her account, Remote Service commands can be sent to Genesis vehicles only after the Google Assistant prompts owners for their Connected Services Personal Identification Number (PIN)."
The PIN number might seem to be a hassle, but is required or anyone who has access to your Google Home or smart device could start the car or unlock it. Genesis says that these new features are available today. Google Home isn't the first voice device to get integration with the Genesis App, last year Amazon Alexa integration brought the same features to Amazon Echo users. We also recently spent some time with the Genesis G90 and have some of the coolest details you need to know about the car.
The G90 is the flagship Genesis sedan and packs 365 hp and 376 lb-ft of torque thanks to a 3.3L twin-turbo V6 engine. If that isn't enough, buyers can opt for a 5.0L V8 making 420hp and 383 lb-ft of torque. If you are wondering, the G90 starts at $68,100 and if you fully option the car it will set you back under $75,000.
SOURCE: Genesis