Volvo may be getting an unusual cousin, with Chinese behemoth Geely reportedly buying flying car company Terrafugia. The deal, which is yet to be confirmed by either party, has been reported in Chinese media, which claimed it had been in the pipeline since 2016. Terrafugia is one of a number of companies attempting to carve a niche in what's still a fledgling personal flight industry.
Terrafugia was founded in 2006, by a group of five MIT graduates wanting to combine their aviation and automotive interests. The company's first product was the Transition, a "roadable airplane" that could effectively fold its wings for use on roads. While perhaps not what people first imagine when they think of a "flying car", Transition nonetheless has the required FAA exemptions and has been used for successful test flights.
Meanwhile, the company has also previewed its second-generation design. Dubbed the TF-X, it's much more akin to what you might think of as a true flying car, with vertical takeoff and landing (VTOL) making it more suited to city driving/flying, and a fully electric drivetrain. However, it's unlikely to be anywhere close to available soon.
Nonetheless it's apparently enough to catch the eye of Geely. The Chinese conglomerate is no stranger to car brands – it owns both Volvo and British sportscar icon Lotus – and neither is it short on cash. Indeed, it has already invested more than $11bn in Volvo, allowing the Swedish automaker to completely revamp its lineup as well as, most recently, announce ambitious plans for full electrification of its range from 2019.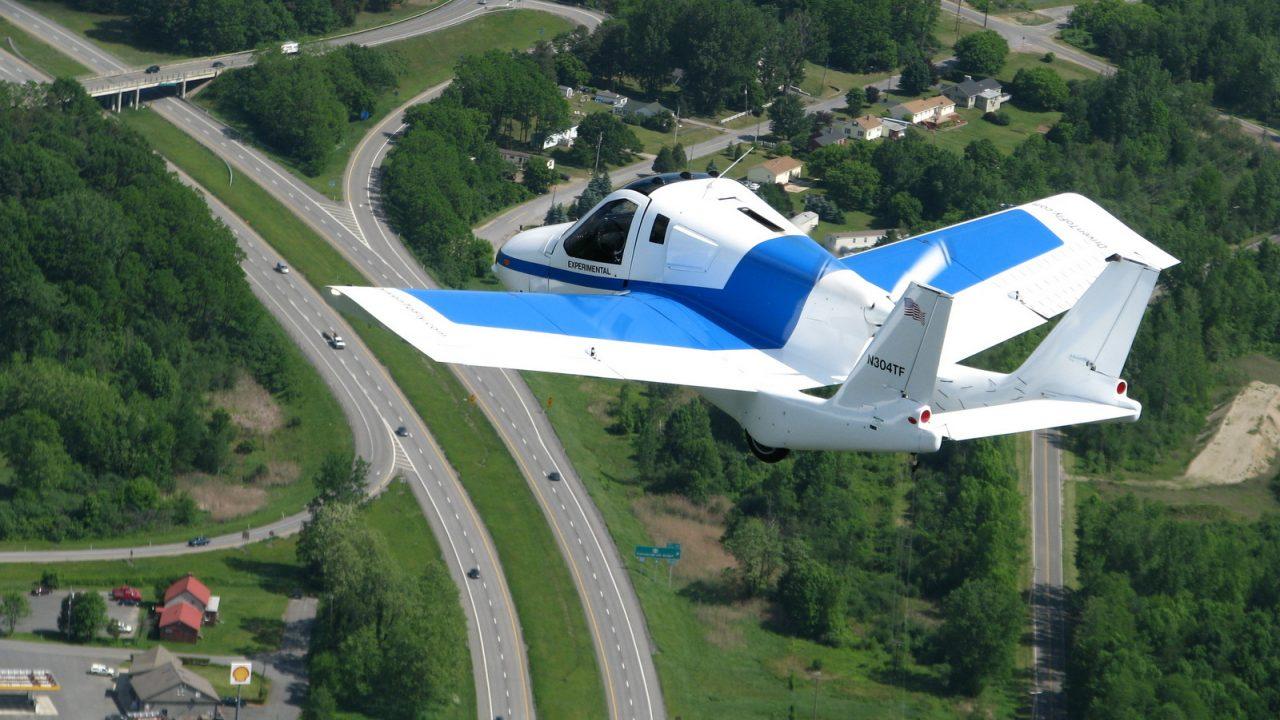 Now, it seems, some of that cash will go on more esoteric methods of transportation, AVweb reports. While flying cars have been a mainstay of science-fiction for decades, the practicality has always been much more far-fetched. As well as the limitations of hardware, there are also issues of training and air traffic control management.
Dealing with some of those factors are on Terrafugia's roadmap, mind. The company envisages a comprehensive autopilot system for its craft, which promises to make it safer than any other small aircraft, as well as more convenient. Meanwhile firms like Uber and others are already exploring the possibility of using VTOL with autonomous control as transportation in urban environments, where use for passengers would be as straightforward as hitting a button in an elevator.
At the start, though, Transition will demand certification above and beyond a regular road driving license. Terrafugia says owners will need a Sport Pilot Certificate, which needs at least 20 hours of flight training. Deliveries of the flying car are expected to begin from 2019.