Garmin's new GPS cycling computers track your riding pack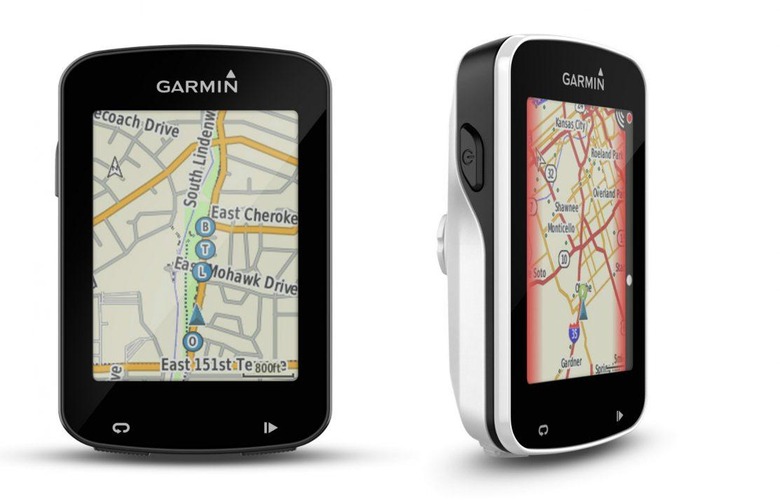 Getting outside and socializing needn't involve Pokemon GO, with Garmin launching a pair of new cycling GPS computers that each bake in rider pack interconnectivity. The Gamin Edge 820 and Edge Explore 820 each do the usual tracking and navigation you'd expect from a cycling computer, but also include the company's GroupTrack feature.
GroupTrack is basically Find My Friends but for people on bikes. It keeps track of multiple people all riding in the same pack, making sure that, even if their speeds are different, they're all kept on the same map view so that nobody is lost or left behind.
It works by pairing with a smartphone, and can track up to fifty riders in a group at up to a 10 mile radius. While connected, the smartphone's incoming calls and texts are flagged up on the cycling computer's display.
Meanwhile, there's also Garmin Cycle Map for bike-specific turn-by-turn navigation, and on-device route planning. Garmin also offers Course Creator, which can be used to design a round trip suited to riding.
Everything is controlled via a 2.3-inch touchscreen that can be used while wearing gloves, and that automatically adjusts backlighting based on ambient light conditions. Both models are waterproof, and include an accelerometer that, if it identifies a potential crash or other incident, can automatically contact the emergency services.
Inside, along with GPS and GLONASS, there's an altimeter for altitude recording: that way, when you finish your ride and go to log it in Strava, you have not only the distance traveled but speed and height, too.
There's support for pairing with a Varia accessory – like Garmin's headset display – as well as ANT+ accessories, such as power meters, cadence trackers, heart rate monitors, and more, on the Edge 820. That logs data like FTP, VO2 max, and more into each course record.
Garmin rates the battery on the Edge 820 and Edge Explore 820 as good for up to 15 hours, and there's a Battery Save mode which extends runtime by up to 50-percent by turning off the display when it's not necessary.
Both models are available now, priced at $349.99 for the Edge Explore 820, and $399.99 for the Edge 820. Garmin will also offer a bundle with the Edge 820 and a speed sensor, cadence sensor, and heart rate monitor for $499.99.