Google Maps and Apple Maps may be free, but that hasn't stopped third-party navigation firms from trying to sweeten the deal, with Garmin's new viago smartphone app promising personalization features the PND stalwart believes will lure users away from the freebies. Although international mapping – with data from HERE – along with vehicle and pedestrian navigation, photo-realistic junction and lane guidance, and traffic/speed data are included, there are other features that can be unlocked through in-app purchases.
For instance, you can buy offline map access – either for a single region or multiple in one fell swoop – as well as 3D buildings and landmarks for the map, together with spoken street names for while you're navigating.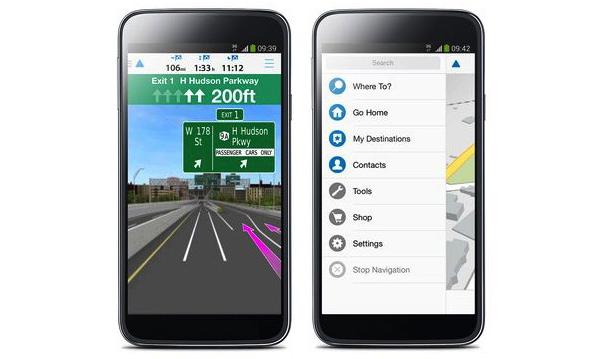 There's also live, community-led speed camera alerts, and a "safety kit" which flags up nearby schools, lane guidance, and suggests alternative routes based on traffic conditions. Panoramic terrain maps are offered, while iPhone users can add urban instructions as well.
Most interesting, though, is Garmin Real Directions, which builds on the offline mapping data to replace the regular navigation instructions with more straightforward ones that use landmarks and similar points-of-interest instead. For example, viago might tell you to "take a right at the stadium" rather than use the street name, on the assumption that it is more clearly visible.
Whether that'll prove sufficient for users to actually cough up cash remains to be seen; many of the features are already offered by the big names in free navigation apps, after all.
Garmin viago is available today for iOS and Android, as a $1.99 download (though $0.99 as part of a launch offer). It's compatible with Garmin's HUD, the add-on head-up display which projects navigation instructions onto the windshield.