Garmin nuvifone G60 delayed until 2H09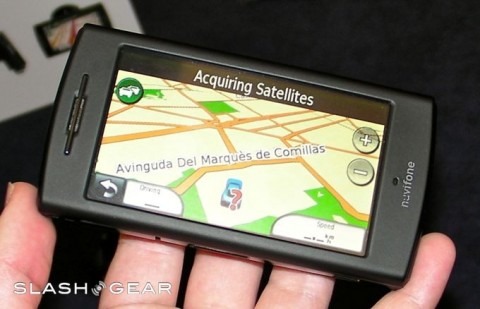 Garmin-ASUS have again delayed the release of the nuvifone G60, blaming the complexities of fresh hardware and custom software.  The touchscreen smartphone – which was first announced back in January 2008 – is now expected to arrive in the second half of 2009, potentially in excess of 12 months delay over the original Q2 2008 launch schedule.
"Smartphones are complicated and bringing one to market that's built totally from the ground up on a custom Linux platform is not an easy task" Cliff Pemble, president and COO, Garmin
Rumors earlier this year tipped a June arrival for the nuvifone G60, but according to Garmin the handset is currently in certification testing.  It's unclear whether the nuvifone M20, which runs the Windows Mobile 6.1 OS and therefore should be a more familiar prospect for Garmin's hardware-partner ASUS, will also be delayed.
Garmin are insisting that carriers are still "very interested" in the nuvifone G60, and that they still envisage GPS-enabled smartphones to be a key element in their business plan.  Customer sales in the US for Garmin's business overall rose 20-percent in Q1 2009.
[via Navigadget]