Rumor: Garmin-Asus Nuviphone might drop in June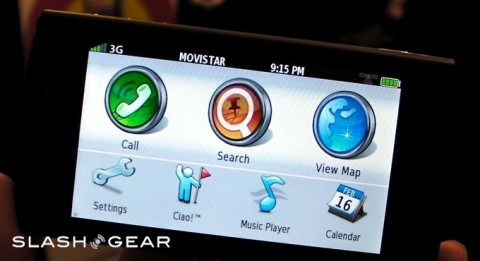 We've been waiting for it since 2008 basically, but there are rumors now circulating that we might see the Garmin-Asus Nuviphone in June of this year. The device will be running a variation of Linux, and we should be seeing it before summer.
We got to see it at Mobile World Congress, and the Nuviphone will be making its debut as the G60. The Nuviphone's GPS origins will allow it to make use of location-based applications like no other device has before. In addition to this, the phone can send messages pegged with GPS coordinates to say to the recipient "Hey, I'm right here," making it super difficult to ditch your family at Six-Flags, I mean, making it easy to find them.
Garmin won't stop with the G60 either. They're expected to launch the G20 WinMo based phone soon after the G60.
[Via Reuters]