Garmin fills iOS 6 Maps gaps with mass transit guidance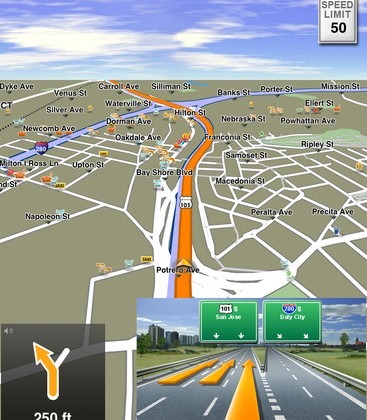 Garmin has updated its iOS navigation software to help fill the gaps in the contentious Apple Maps app, with Navigon and StreetPilot Onboard now packing mass transit information along with iOS 6 compatibility. The updates include an Urban Guidance mode which offers train, bus, tram, and water taxi route planning, features which Apple's homegrown Maps app does not support.
Meanwhile, there's also a Last Mile function which will remember the location of a parked car and help a driver return to it later on, useful if you're easily confused by extensive parking lots. StreetPilot Onboard also adds Google Maps Street View data, which was previously accessible on the iPhone and iPad via Google Maps but, as of iOS 6, is no longer available.
However, some of the selling points Garmin's software had previously – namely turn-by-turn navigation – now runs the risk of being eclipsed by Maps' native guidance abilities, also freshly added in iOS 6. It's also worth noting that the Urban Guidance system is a paid add-on through in-app purchase – priced at $2.99 – though it does include transit line information and integrate with Apple's transit system within Maps.
Garmin is unlikely to be the only company keen to occupy the space vacated by Google Maps, though whether the company's $44.99 price tag for Garmin StreetPilot Onboard USA or $39.99 for Navigon will be forced down in the process remains to be seen. Meanwhile, web-based alternatives are already available, such as Nokia Maps, which also include turn-by-turn guidance, public transportation, traffic monitoring, and more.
[via The Verge]