Garmin-ASUS nuvifone G60 launch from August; dropping own OS for Android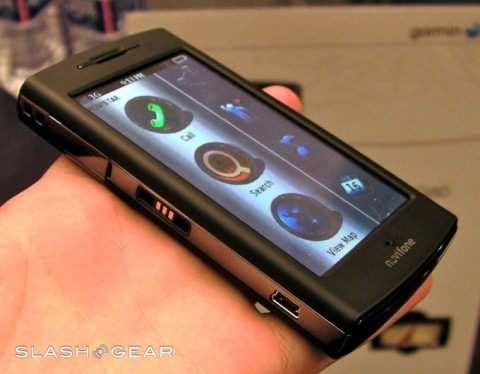 Garmin-ASUS intend to launch the nuvifone G60 by the end of 2009, with some markets expected to see the GPS-centric handset as early as August.  That's the latest news from Garmin's regional director for Southeast-Asia sales, Hektor Tung, who has also revealed that the partnership plan to ditch their home-grown Linux OS after the G60 and move instead to Android.
Such a move would leave Garmin-ASUS offering just two platforms, Windows Mobile on the nuvifone M20, and Android on their undisclosed open-OS smartphones.  The pair have previously blamed the nuvifone G60's delay on the complexities of new hardware and custom software, something which they're obviously hoping to bypass in a switch from their own OS to Android.
Earlier rumors suggested that the first Android device would arrive in Q1 2010; however that schedule has apparently been moved up so that the handset would launch by the end of 2009.  No further details regarding the device have been released.
[via Android Community]