GameStick reaches Kickstarter goal in just 2 days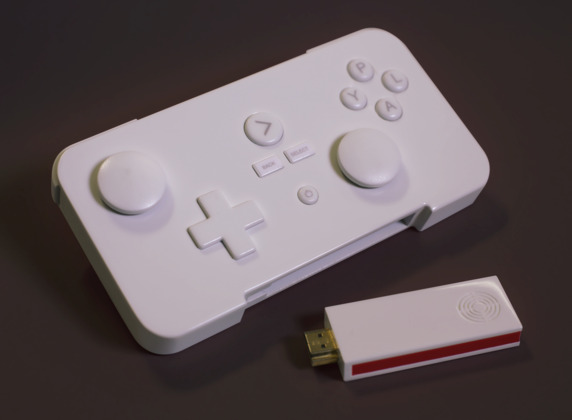 Yesterday, we told you about a new portable gaming console called the GameStick. It's essentially a $79 HDMI dongle-esque gaming console that you plug into your HDTV to enjoy all the Android games you'd ever want, and in just two days, the company has reached its $100,000 goal on Kickstarter, with 28 days left to spare.
The premise behind GameStick is similar to that of the OUYA console, a breakout Kickstarter success that's currently shipping out to developers. The Gamestick is cheaper and less powerful than the OUYA, which runs Android 4.1 Jelly Bean with an Amlogic 8726-MX processor, 1GB of RAM, and a cloud storage system for the games.
The biggest difference, however, is the form factor: OUYA is a small box that fits in the palm of your hand, while the GameStick is essentially a HDMI dongle that plugs into any HDTV and snaps into an accompanying game controller when not in use. It's a pretty novel concept, and at only $79, it's practically an easy buy.
Of course, you can still contribute to the Kickstarter project, and the company will still be taking contributions up until the very last second of the campaign, so while they have reached $100,000 in funding, it's likely the company will end up with a lot of cash when it's all over with a month from now.