GameStick announces support for XBMC and DLNA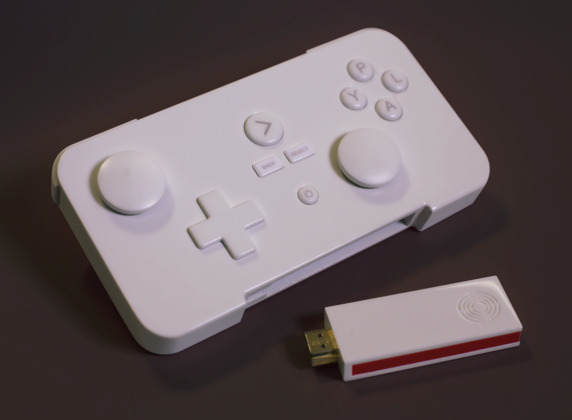 This morning, the team behind GameStick have announced support for XBMC and DLNA, two of the most sought after features in a product like this. While the company is shipping the GameStick as a dedicated gaming console, they have made sure that users will have the ability to hack the devices and install optional firmware.
The only catch is that you'll have to wait a few months before you can get XBMC or DLNA support on your GameStick. The company will be releasing an optional firmware update in September 2013 that will include both of these features. The portable gaming console isn't expected to ship until April 2013, so gamers will have to make do for several months.
GameStick is the latest Kickstarter success story, and the team quickly reached their $100,000 funding goal in only 30 hours, leaving 28 days left over to raise even more money. At the time of this writing, the GameStick has reached $144,350 in funding from 1,473 backers with 27 days left to go.
If you haven't been keeping with the goings-on at Kickstarter, the GameStick is essentially a $79 portable gaming console powered by Android. It's an HDMI dongle that you can plug into any HDTV, and when not in use, the dongle easily snaps into an accompanying controller. It's currently taking on the OUYA gaming console, which has just recently began shipping out to developers.