Galaxy Z Flip goes on sale, but good luck actually finding one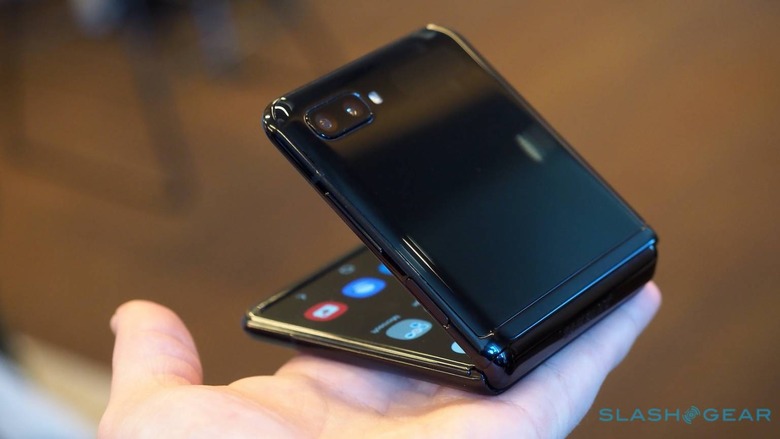 Samsung's Galaxy Z Flip went up for sale today, but good luck trying to find one of the new foldable phones in the US. Announced alongside the Galaxy S20 series earlier this week, the Galaxy Z Flip promises the crowd-wowing flexible OLED of the Galaxy Fold, but at a more attainable price and in a smaller form-factor.
That's definitely "more attainable" rather than "cheap," mind. At $1,380, the Galaxy Z Flip is still in the premium end of modern smartphones, indeed almost as pricey as Samsung's new flagship Galaxy S20 Ultra 5G.
Clearly, though, that price tag hasn't put off everybody. Sales of the Galaxy Z Flip started today, and already stocks of the Android foldable seem to have been depleted. Best Buy is all out of handsets, though the retailer says it's "getting more soon" and would-be shoppers can sign up to alerts when new supplies come in.
Both the Mirror Black and Mirror Purple finishes are out of stock at AT&T, too, where the Galaxy Z Flip is being sold for $46 per month on a 30-month installment agreement. Samsung opted not to offer the Mirror Gold finish of the clamshell in the US, much to the disappointment of some.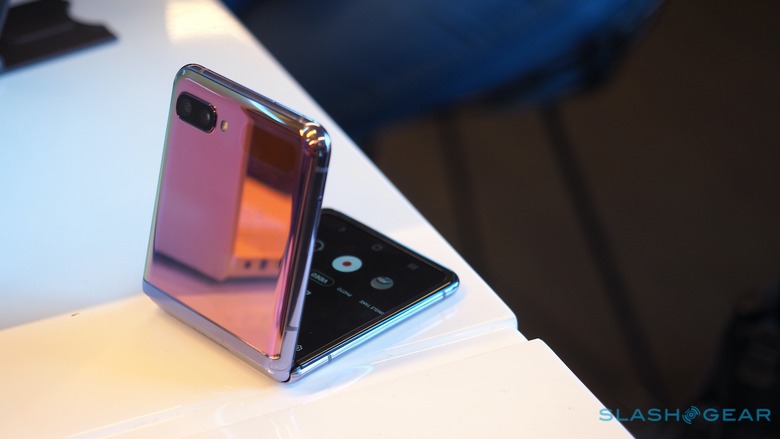 At Samsung's own store, both unlocked and AT&T version of the phone are listed as out of stock. Samsung is offering the Sprint version, however, with new orders shipping by February 18. Again, you're looking at $1,380, though Samsung offers up to $440 trade-ins on your old phone.
Sales success or simply scarce supplies?
It'd be easy to look at this apparent day one demand and decide that the time is right for a foldable phone. Of course, with Samsung not actually saying publicly how many devices it has made available, either through its own online store or to carriers, it's hard to conclude whether this is an impressive release or just a few early-adopters clearing scarcely-stocked shelves.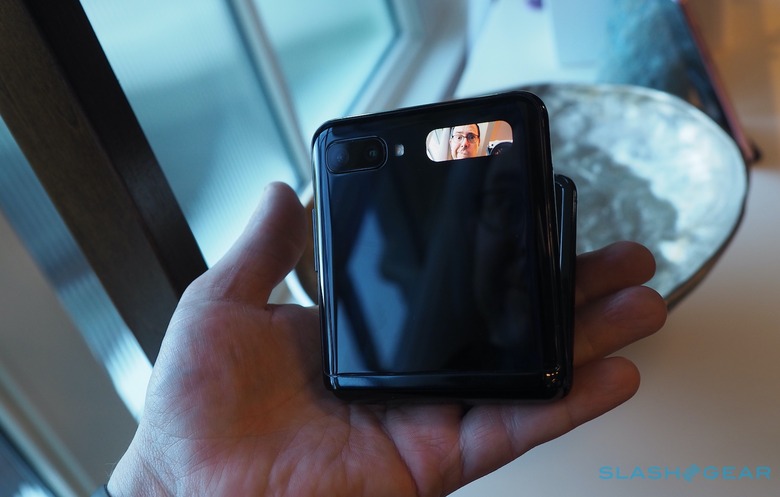 Certainly, as devices go, the Galaxy Z Flip seems like the most compelling of the – scant – foldables we've seen launch commercially. Making the biggest difference is probably the flexible glass used to protect its display. That feels a whole lot more like what we're used to from a regular, non-folding smartphone.
It should also make the Galaxy Z Flip more resilient: after all, Samsung didn't exactly stoke confidence with the Galaxy Fold with its cautionary warning that new owners should avoid pressing too hard with their fingernails on the plastic OLED. Only time will tell how well that glass, and the display itself, hold up to repeated folding and unfolding. Samsung says it's expecting the clamshell to do 200,000 such movements without issue.