Galaxy Tab S2 seen at TENAA, FCC, could win thinnest title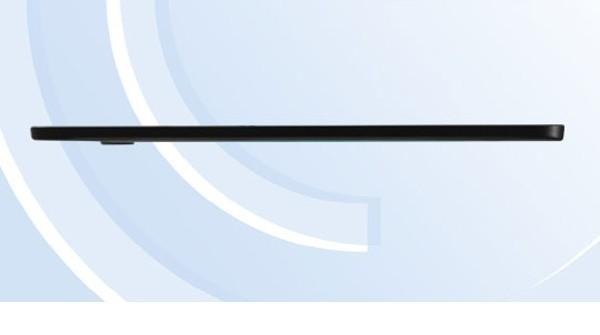 When it comes to Samsung's products, much of the mobile world's attention may have been lavished on its flagship, mostly because that's both the most recent and so far the most notable. It has been quite a while since the Korean manufacturer put out anything that can be considered "innovative" when it comes to the tablet category. That, however, may soon change with the coming of the Galaxy Tab S2, which might be very well be successful in claiming the title of the world's thinnest slate.
Its predecessor, the Galaxy Tab S, was quite grand. Back then, it was the slimmest of Samsung's tablet roster, at only 6.6 mm thin. Bulk of the emphasis was put on the Super AMOLED display, which boasted of a resolution of 2560x1600 pixels, a rarity in mid-2014.
The Galaxy Tab S2 might be following that trend and even taking it further to almost ridiculous proportions. The Galaxy Tab S2 that has just been spotted in TENAA is marked with a 5.4 mm profile. To put things into perspective, here are some of the numbers for what are considered to be the thinnest tablets around. The iPad Air 2 has a 6.1 mm profile, while the Dell Venue 8 7000 is around 6 mm. Imagine what 5.4 mm would feel and look like.
Like the Galaxy Tab S before it, there will be two different sizes for the Galaxy Tab S2, each appearing in a different country's certification body. The one at China's TENAA has a screen size of 8.0 inches. The one seen at the FCC presumably has a 9.7-inch screen. This latter once again takes Samsung close to iPad sizes.
As always, the FCC certification leaves many things unsaid, but according to TENAA, the Galaxy Tab S2 8.0 will have a resolution of 2048x1536, meaning a 4:3 aspect ratio, a 1.9 GHz octa-core processor, 3 GB of RAM, an 8 MP rear camera, a 2 MP front camera, and an expandable 16 GB storage size. The photos do not inspire much confidence in terms of design, though hopefully the finished product will look substantially better.
VIA: phoneArena, blog of mobile